For 8 weeks actress, producer and former reality TV star Tia Mowry Hardrict wore her hair in medium-large box braids. It was a dramatic and drastic change to her usual look. The move worked to give her an edgier and sexier facade, for sure, for several reasons:
1. Ethnic braids are still considered exotic, bold and daring because the history behind them is still quite controversial in that they're seen among many still as anti-conformist and non-corporate. This is still the case despite the fact that many styles are more accepted in the workplace and more professionals feel okay wearing them at the office. The military banned ethnic braids worn by soldiers recently, before reversing the decision after public backlash and outcry.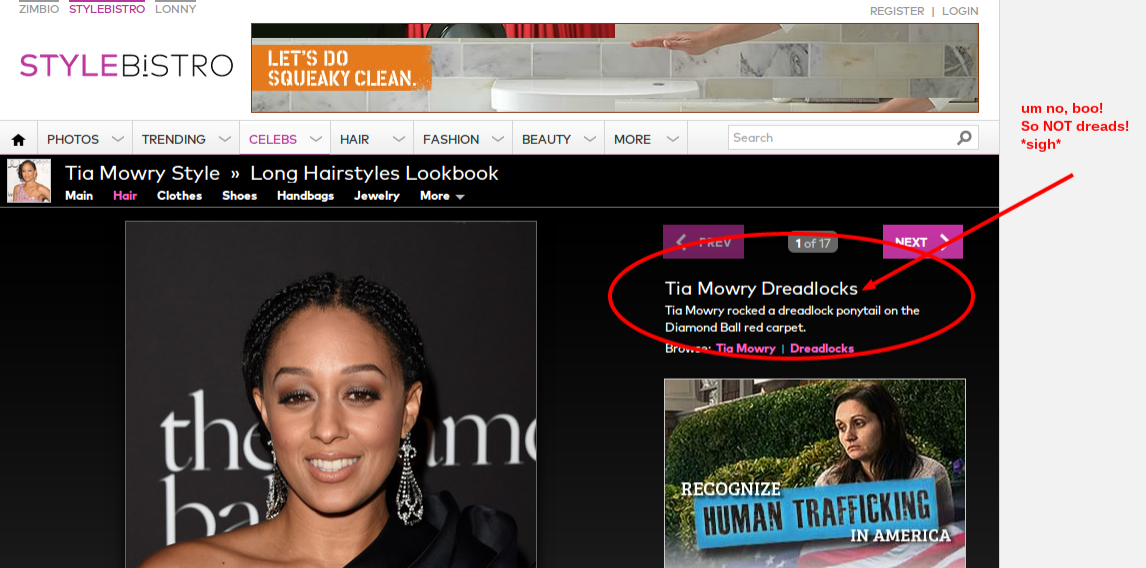 And they are often mistaken for the more permanent hairstyle dreadlocks by style outlets unfamiliar with ethnic hair, or with no one on staff to point out the faux pas.
2. A second reason the style was a great idea: Tia looked really hot in them! The braids also made her stand out. She was spotted on several style lists. Great decision.
And no doubt, she was a GREAT GREAT ambassador for ethnic braided styles for the short time she wore them. During that time she rocked them, she shared many photos of variations of the look with her millions of followers in social media via Twitter, Facebook and Instagram. And I noted several commenters reply that they wanted to try it out for themselves!
Perfect. Protective styles rock!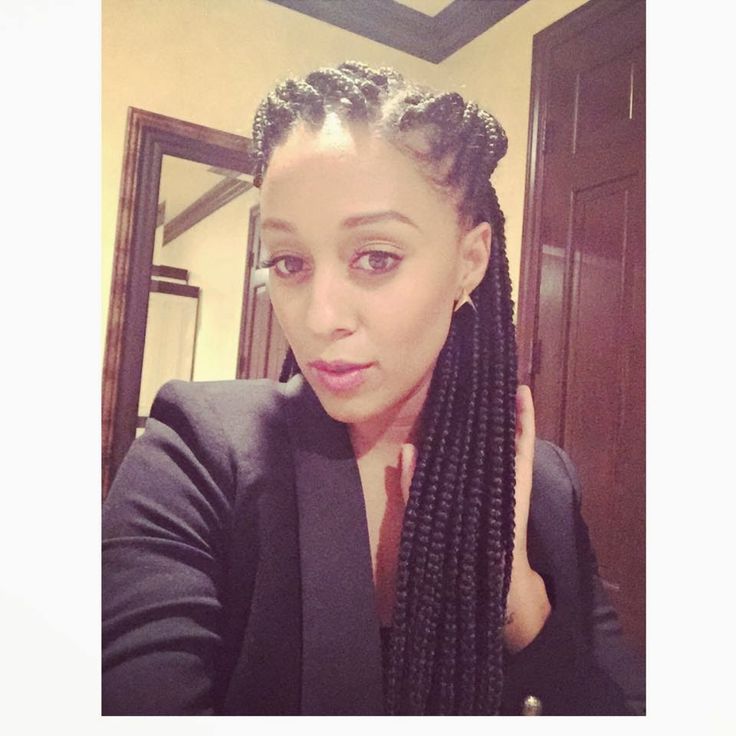 Jeneba Jalloh Ghatt can be heard nightly at 8pm on DCRadio/WHUR 96.3HD4 on "Coming to America with Wayna and Friends. She is an editor at Techyaya.com, founder of the Digital Publiching Academy and JayJayGhatt.com where she teaches online creators how to navigate digital entrepreneurship and offers Do-It-For-You Blogging Service. She manages her lifestyle sites BellyitchBlog, Jenebaspeaks and JJBraids.com and is the founder of BlackWomenTech.com 200 Black Women in Tech On Twitter. Her biz podcast 10 Minute Podcast is available on iTunes and Player.fm. to Follow her on Twitter at @Jenebaspeaks. Buy her templates over at her legal and business templates on Etsy shop!