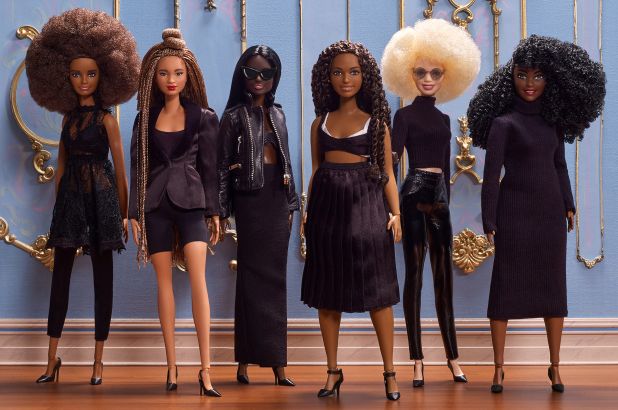 Inclusivity pays dividends and that's perhaps why Barbie continues to release new dolls that reflect the diversity of the world.
Last year, a curvy black Barbie with an Afro and a Barbie who uses a wheelchair were top sellers for the brand last year and in fact, in Great Britain, 1 in 4 dolls sold are Barbies with a wheelchair.
And this year, in honor of a new release of Black History Month  dolls, Mattel, which created Barbie, teamed up with new cult classic film Queen & Slim costume designer Shiona Turini to outfit Barbies in different hair styles, skin tones and body types, the New York Post reported. 
"Thank you @barbiestyle — for collaborating with me to create Barbies with braids, finger waves and everything in between," Turini captioned an Instagram slideshow presenting the collaboration. "Chicks by the layers, all different flavors. And even a curvy doll, in a crop top, with waist length twists. Baby Shiona is PROUD."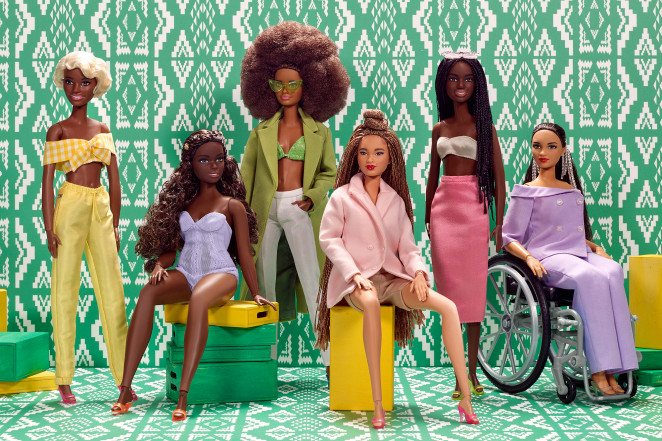 She said each look, which are not for sale,  was inspired by three color themes: monochromatic, snakeskin mixed with black and white and sherbet colors.
"My vision was to style diverse dolls in bold looks with themes seen throughout my work, like contrasting snakeskin and leopard, challenging traditional uniformity," says Turini, while adding that she spent many childhood hours dressing Barbies.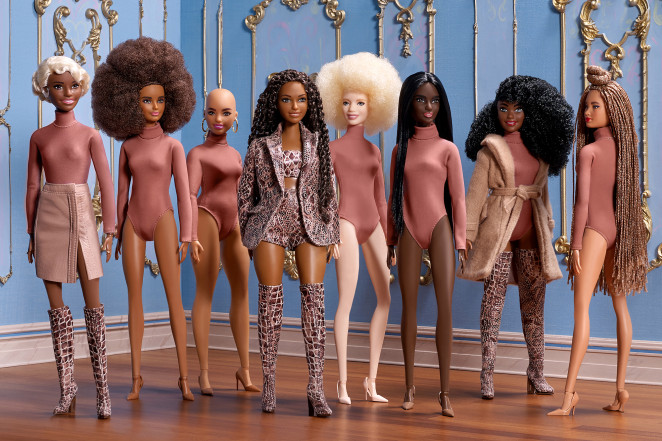 "I grew up obsessed with @barbie and while she was one of my first fashion icons, I clearly remember searching shelves for a doll that looked like me and coming up empty handed," she writes on Instagram.
It's part of Barbie's global mission to expand its branding.
"We are proud that Barbie is the most diverse doll line on the market that continues to evolve to better reflect the world girls see around them," Lisa McKnight, senior vice president and global head of Barbie and dolls portfolio at Mattel told the Washington Post in a statement.
Indeed,  when Barbie was introduced, America was 89 percent white yet according to census data, the nonwhite population today is nearly 24 percent, and more teens are identifying as transgender or gender nonconforming.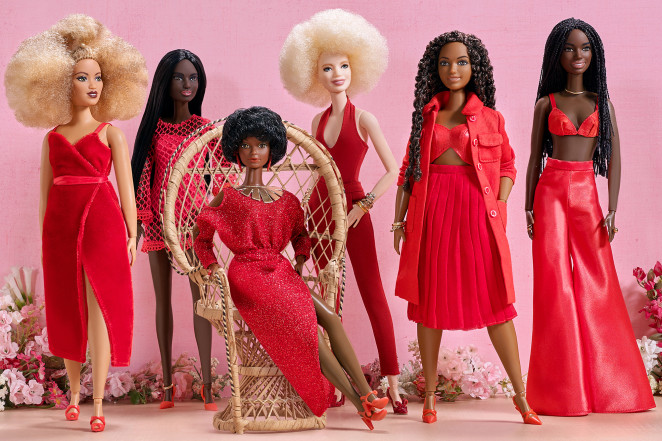 Currently, there are over 170 dolls  of different skin tones and hairstyles for children to choose, based on which they most identify with.
A Mattel spokesperson also told CBS News that its latest round of dolls is an attempt to show all forms of beauty.
For example, in the vein of fashion fashion models such as Winnie Harlow and Shahad Salman who are normalizing vitiligo, a skin disease that causes loss of pigment in patches, Barbie fans requested a doll with vitiligo, McKnight told USA Today.
And another doll without any hair was introduced to uplift children who have experienced hair loss of any kind, according to the company.
The different looks, which are part of the brand's Fashionista line, were created to "better reflect the world girls see today," according to Mattel's website.
Over the years, Barbie has introduced a hijab-wearing doll in honor of Olympic fencer Ibtihaj Muhammad, Barbies in the STEM field and Barbies representing different races and ethnicities.
Bravo Barbie!!
Jeneba Jalloh Ghatt can be heard nightly at 8pm on DCRadio/WHUR 96.3HD4 on "Coming to America with Wayna and Friends. She is an editor at Techyaya.com, founder of the Digital Publiching Academy and JayJayGhatt.com where she teaches online creators how to navigate digital entrepreneurship and offers Do-It-For-You Blogging Service. She manages her lifestyle sites BellyitchBlog, Jenebaspeaks and JJBraids.com and is the founder of BlackWomenTech.com 200 Black Women in Tech On Twitter. Her biz podcast 10 Minute Podcast is available on iTunes and Player.fm. to Follow her on Twitter at @Jenebaspeaks. Buy her templates over at her legal and business templates on Etsy shop!