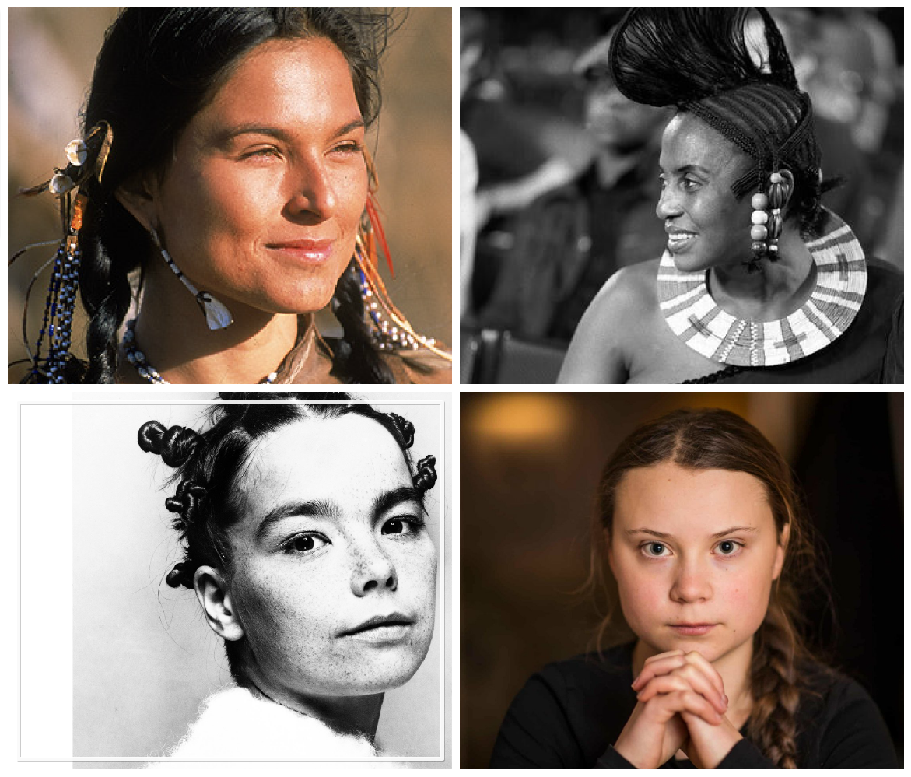 It's International Women's Day today and to honor all the brave women in history who fiercely raised the bar while wearing braids.
Even though braiding started in  "Africa with the Himba people of Namibia," according to Alysa Pace of the Bomane Salon and credits cornrows existing in 3500 BC and Egyptian afro box braids in 3100 BC.
Throughout the years, other nations around the world braided their hair. The halo braid was popular in Greece in the first century. Native Americans are famous for wearing their hair in pigtail braids starting in the fifth century and from 1066 to 1485, Europeans including Vikings, the Swiss and Dutch wore crown baids and variations.  Chinese people made the staircase braid a thing from 1644 to 1912; and during the Black and Proud movement in the 1970s to the start of the YouTube launch introduced more styles to the world.
As such, many a powerful women in history have heritage with braids. Here are five greats in braiding history
.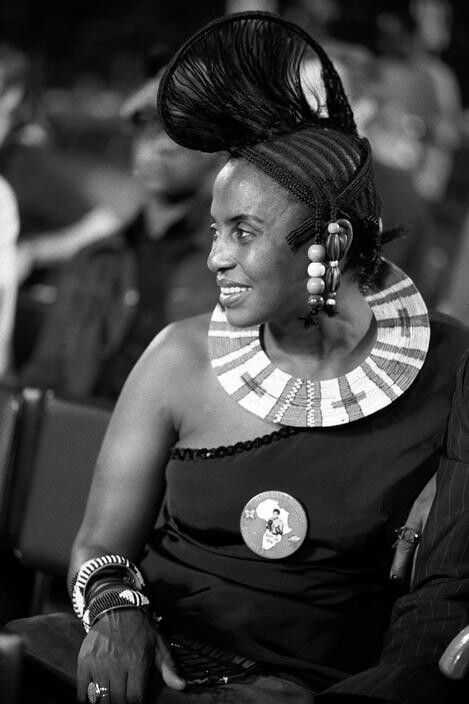 1. Miram Makeba -South Africa
Called Mama Africa, the late South African singer and political exile Miram Makeba transported the music from her country and continent to the world. She was known for her rhythmic beats, tongue clicks, drum beats and exquisite and elaborate hair!
The 70s marked a brand new era for Mama Africa's style; she undoubtedly was inspired by the braided and beaded West African hairstyles that the women in Guinea wore, thus further distinguishing herself as proud of her African heritage. From braids with big colorful beads dangling down her neck, to all manner of cornrow patterns going backwards and forwards, she undoubtedly was then, and still is now, a natural hair inspiration for many.
2. Greta Thunberg -Sweden
This teenage climate change activist from Sweden traditionally sports two pigtails or one braid on the side, a signature yet stereotypical look for Swedish and Dutch bar maids.
The young powerhouse has not time for vanity so she keeps her hair simple and no fuss, tightly intertwined and laid. She is too busy starting a global movement at age 16 by skipping school and protesting on teh stairs of Swedish Parliament and meeting with world leaders and inspiring generations of young people and beyond to follow in her footsteps!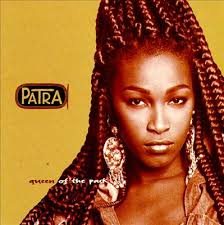 3. Patra – Jamaica
Jamaican Reggae artist Patra dominated a  music genre dominated by men in the 1990s and set the hair and beauty industry on fire with her signature big and bold butt length box braids. As The Couch Sessions profoundly summarized about Patra's legacy:
For those of us who grew up on dancehall music from the nineties, Patra is no stranger to your household.  She is more than the Queen of the Pack. She is a representative for women everywhere. Exuding sensuality through her music while standing her ground has been her mantra over her years, to which she has upheld even in her brief sabbatical from the industry. The Jamaican roots that seep through her veins speaks to her love for culture and knowledge, as well as her desire to unite the people through music. She's a hero in her own right, paving the way for the many that have come after her and setting new standards for the ones she came out with.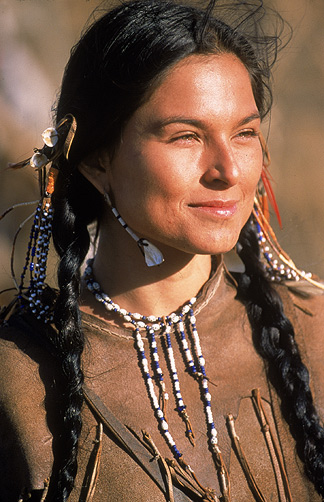 4. Sacagawea – Native American
Sold to a French Canadian trader at the age of 12, this skilled and brilliant navigator joined American explorers Meriwether Lewis and William Clark with her brand new 2–month old baby in tow during their famous "Lewis and Clark Expedition" starting in 1905. Her presence staved off attacks, she saved precious tools, supplies and papers during a boating mishap, remembered landmarks and was a superb translator only to not be paid for all her work. The discoverers paid her non native husband $500 and 320 acres of land until a year later when Clark wrote a letter acknowledging his disgraceful and ungrateful act towards her, vowing to care for her kids after she died while giving birth to daughter Lisette 6 years later.
Her two braided pony tails to the side are quintessential of many Native women yet she along with Pocahontas, Saint Kateri Tekakwitha, Sacagawea is the most famous and known for the style.
5. Bjork – Iceland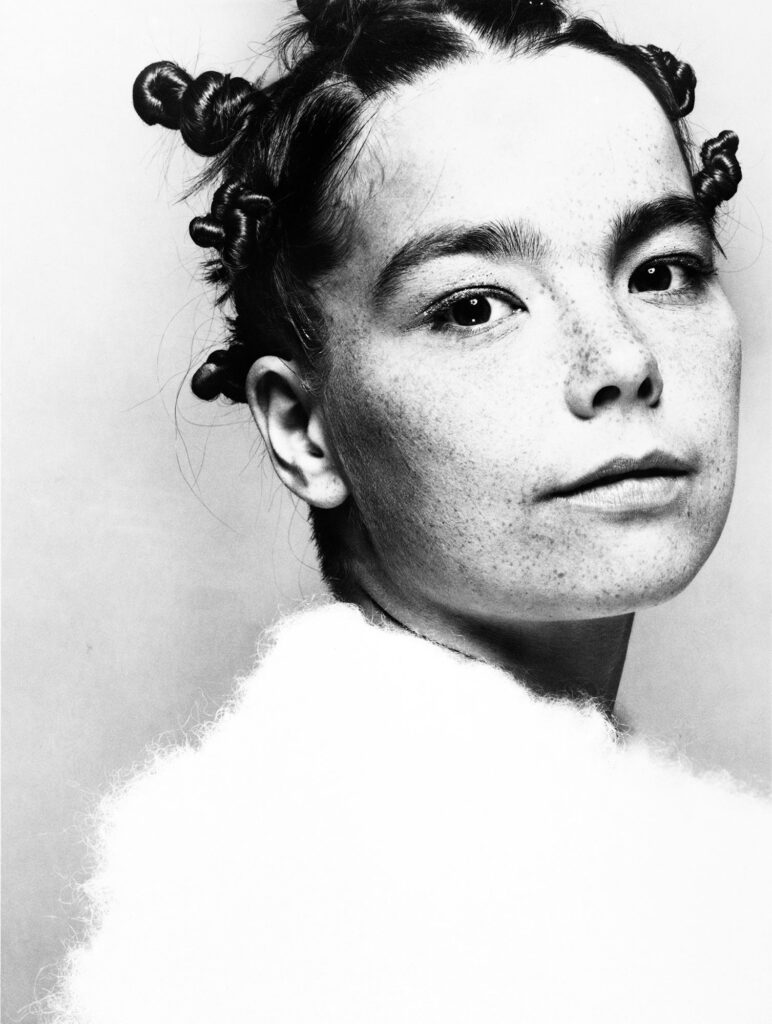 In the 1990s, Icelandic alternative music artist Bjork was knownn for her eclectice and ethereal music, dance movements, clothes and hair. She famously sported her hair in small knots mid 1990s and wore other braided styles, perhaps a nod to her Viking ancestors who were known to wear braids as well.
Bjork fearlessly pushed the envelope in mainstream music industry and the world stood up and took notice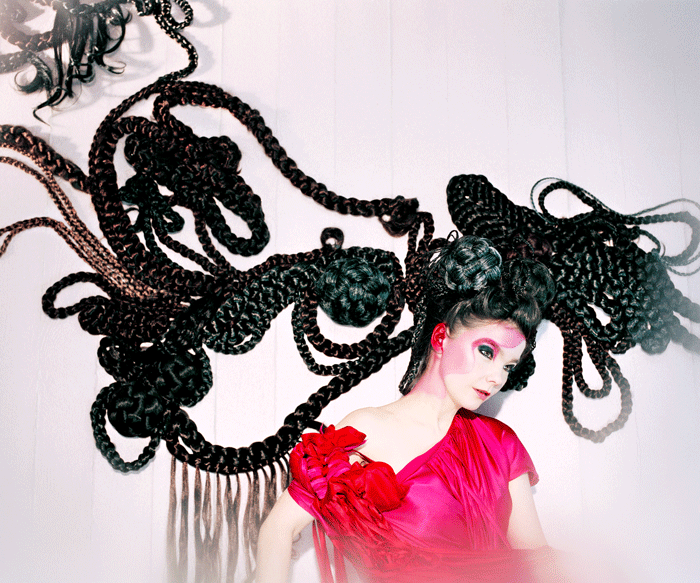 Jeneba Jalloh Ghatt can be heard nightly at 8pm on DCRadio/WHUR 96.3HD4 on "Coming to America with Wayna and Friends. She is an editor at Techyaya.com, founder of the Digital Publiching Academy and JayJayGhatt.com where she teaches online creators how to navigate digital entrepreneurship and offers Do-It-For-You Blogging Service. She manages her lifestyle sites BellyitchBlog, Jenebaspeaks and JJBraids.com and is the founder of BlackWomenTech.com 200 Black Women in Tech On Twitter. Her biz podcast 10 Minute Podcast is available on iTunes and Player.fm. to Follow her on Twitter at @Jenebaspeaks. Buy her templates over at her legal and business templates on Etsy shop!