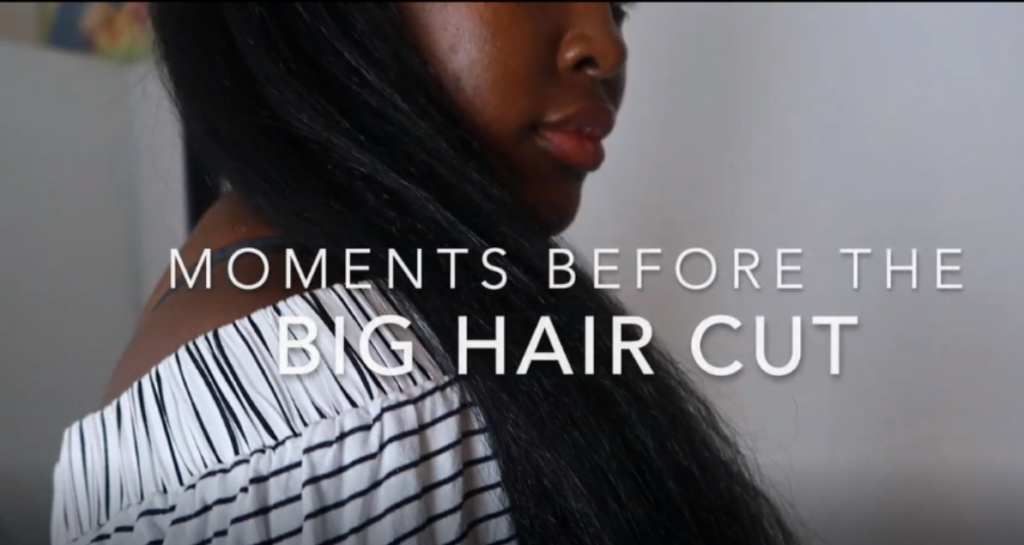 Helen is a college student in the UK who grew her hair down to her waist to push back on the belief that people with 4C texture hair cannot grow their hair very long even if they wanted to.
In a recent video on her mom Lydia Odhiambo YouTube channel, My Lovely Beauties, you will see Helen explain what happened when she started secondary school and got challenged to bust the myth that "black people can't' grow long hair."
She said at around age 11 or 12, her mother told her it was time to start taking care of her hair and treating it right. By the time she started secondary school, it was down to her shoulders.
"Back then, I thought having almost shoulder length hair was extremely long," she shares in the video. "So when I started to see it come up to my bra strap, I was like 'oh gosh! This is Amazing!'"
She said classmates would assume her hair was a weave and she felt proud to say, "it's my hair!"  Helen got "encouraged to release that stigma that black people can't grow hair" to the "European standard of hair length."
After growing her hair down to ther waist, Helen recently decide to cut  her hair down to chin level because she was away at university, didn't have stylist help and tired trying to manage the lenght on her own.
She got the help of mom Lydia who was key to Helen achieving 24 inches hair growth especially if you watch Lydia's other videso below and see how she has managed to grow a healthy long head of hair on each of her other daughters.
Watch the Helen big chop video below and please SUBSCRIBE TO Lydia Odhiambo YouTube channel, My Lovely Beauties!!! 
It's underrated and one of the best channels on growing children's hair on YouTube!
Odhiambo has managed to grow all of her daughters' hair down to their back and waist with care and love. Watch some of her other videos below. And check out her channel for styling tutorial and tips:
Jeneba Jalloh Ghatt can be heard nightly at 8pm on DCRadio/WHUR 96.3HD4 on "Coming to America with Wayna and Friends. She is an editor at Techyaya.com, founder of the Digital Publiching Academy and JayJayGhatt.com where she teaches online creators how to navigate digital entrepreneurship and offers Do-It-For-You Blogging Service. She manages her lifestyle sites BellyitchBlog, Jenebaspeaks and JJBraids.com and is the founder of BlackWomenTech.com 200 Black Women in Tech On Twitter. Her biz podcast 10 Minute Podcast is available on iTunes and Player.fm. to Follow her on Twitter at @Jenebaspeaks. Buy her templates over at her legal and business templates on Etsy shop!