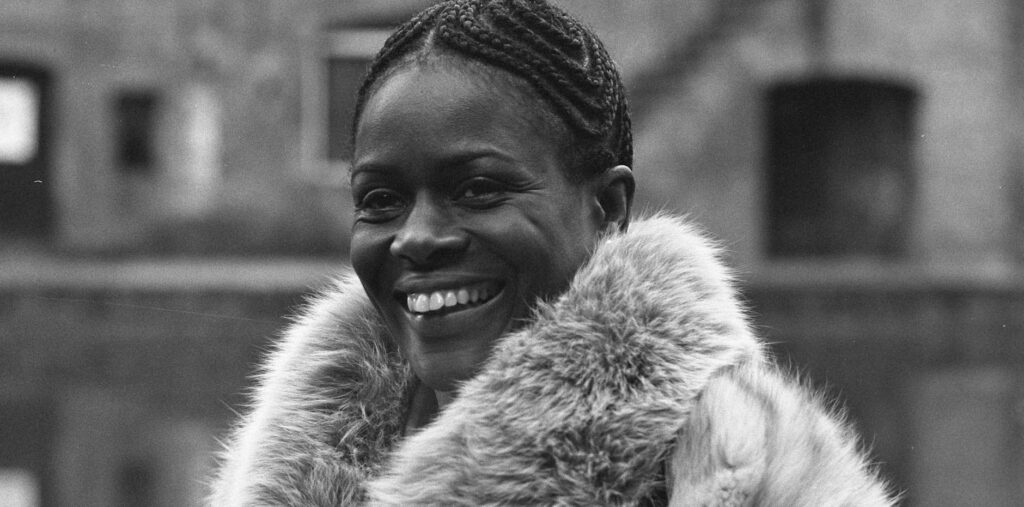 Women in cornrows did not appear in fashion magazines for most of the last century.
The first time a cornrowed style was seen on television was 1962, worn by actress Cicely Tyson in the CBS series, East Side, West Side. When she accepted that job, Tyson became the first black actress to have a reoccuring role. 
However, Bo Derek made the hairstyle mainstream when she  landed a 10-minute role in the movie "10" and decided she wanted her screen time to be unforgettable, so she got her hair cornrowed to look like the Black women she saw at her Los Angeles supermarket.
In 1979, 10 was released and the image of Derek's blond, beaded cornrows hanging down her back became iconic.
Suddenly, braids weren't only cool, they were Beverly Hills, with salons opening in the neighborhood and charging white women 500 dollars for "Bo Braids."
In modern times, when the topic of who should or should not wear cornrows when the issue of "Cultural Appropriation" comes up, people oftentimes bring up Bo Derek and credit her for making cornrows cool for TV.
Now while it is true that Derek, like modern day Kardashians, played a part in making the style stylish, it was the iconic icon theater and film start Tyson who passed away yesterday, January 28th peacefully who broke down that barrier FIRST.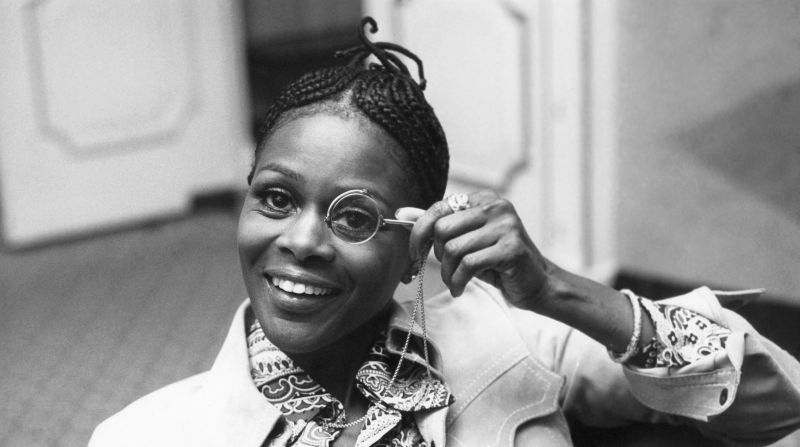 And isn't that saying something about American culture and society that a style worn by Black women would be deemed so foreign and alien that there would need to a historic moments attached to it?
Tyson was more than just an icon and a legend for bringing brilliance; class, character, prestige and grace to her roles but she was a mirror to many Black girls who rarely got to see images of themselves in televisoin and movie roles outside of stereotypical portrayals as maids, hookers, and sassy smart mouth and loud sidekicks. 
As Yahoo!'s Susan Fales-Hill wrote, "it was with her Oscar-nominated turn in the 1972 film Sounder that Cicely became the embodiment of Black womanhood and dignity.  The story of a sharecropping family during the Depression, it marked a departure from the Blaxploitation action movies of the era, and Cicely's performance as Rebecca, the stalwart wife, blazed a trail of possibility for ensuing generations. 
And per a recent CNN feature highligting Tyson's life:
Over her lifetime, she became an icon, known for personifying layered and complex Black women on the screen and the stage, notably starring as the wife of a jailed sharecropper family in 1972's "Sounder," for which she earned her first Oscar nomination; and as a former slave in "The Autobiography of Miss Jane Pittman" in 1974, for which she won two Emmy awards, among other performances. But her impact extended well beyond her choice of roles.

Off screen, Tyson was an enduring picture of style, a star who loved fashion and indulged in beauty until the very end, known for her endless rotation of glamorous gowns and hats, and every-changing hairstyles. And for Black women in particular, she provided something to aspire to — though her decisions often divided opinions.

 

Early in her career, she caused a stir when she became one of the first successful Black actresses to wear hair in an afro. But her intent, she maintained, had more to do with a performance than her politics…

Tyson's appearance on the cover of Jet magazine in March 1973 helped usher in a new vogue for

braided styles among Black American women.
Rest in peace, Queen.
Jeneba Jalloh Ghatt can be heard nightly at 8pm on DCRadio/WHUR 96.3HD4 on "Coming to America with Wayna and Friends. She is an editor at Techyaya.com, founder of the Digital Publiching Academy and JayJayGhatt.com where she teaches online creators how to navigate digital entrepreneurship and offers Do-It-For-You Blogging Service. She manages her lifestyle sites BellyitchBlog, Jenebaspeaks and JJBraids.com and is the founder of BlackWomenTech.com 200 Black Women in Tech On Twitter. Her biz podcast 10 Minute Podcast is available on iTunes and Player.fm. to Follow her on Twitter at @Jenebaspeaks. Buy her templates over at her legal and business templates on Etsy shop!