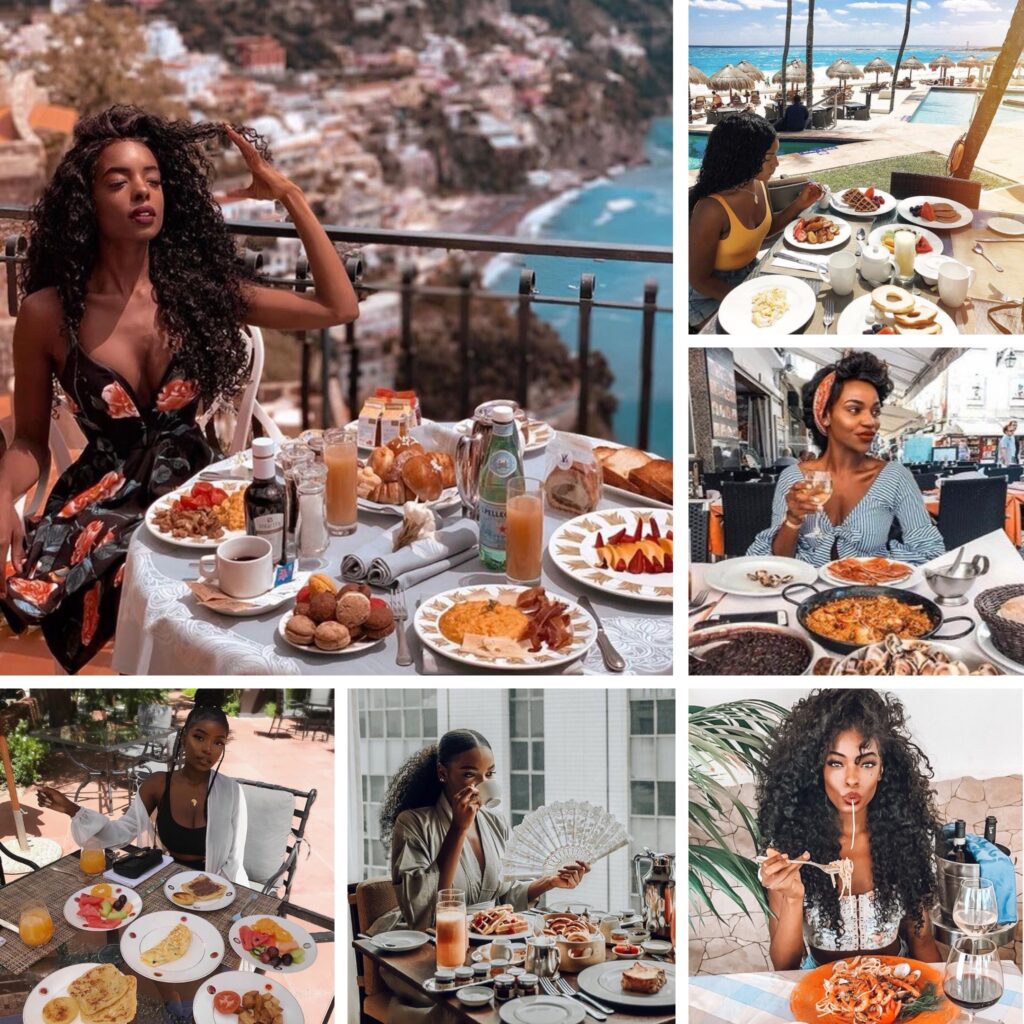 Now that the nation and is going on lockdown again as COVID-19 cases start to surge, we are all once again forced to stay home and give up on our big travel dreams for the year.
Part of coping with the new normal for me has been collecting plans for 2021 on my Pinterest Page. Part of that effort has also been capturing gorgeous scenic photogenic images of women on vacay in exotic, far-off, unusual and remote locations.
After a while, I started noticing  a trend. It became apparent that there were certain poses or locales that every fashionable Wanderlust like traveler takes.
I started to categorize them into certain buckets. You can find the credit source for all of these images here ( I will append this post later with specific credit for each photo)
Anyway,  here is what I came up with:
1. The Smorgasbord:
This is the shot where there is a super thin woman sittin in front of more food than she can ( or will eat). It's Mubank-esque without the sound. there is certain sensuality in the juxtaposition of all that food, with a glorious setting in the back and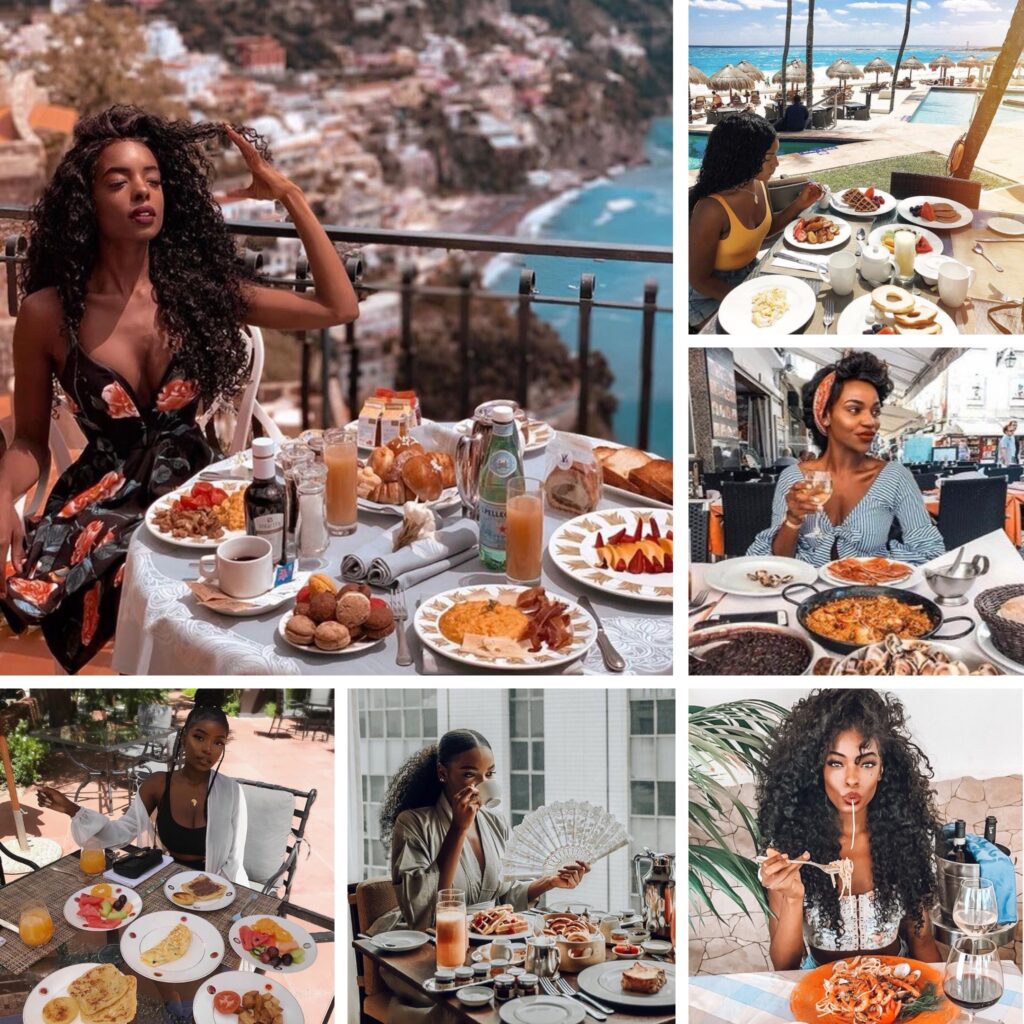 2. Me versus The Mountain
These shots are characterized by the subject situating herself and looking quite small with a large hill or majestic mountain in the background.

3. The Photographer
Of course, a travel photographer would have a camera in her possession at all times. A common fun pic you'll see among this set is the "back at you" self-portrait. It's one of my faves.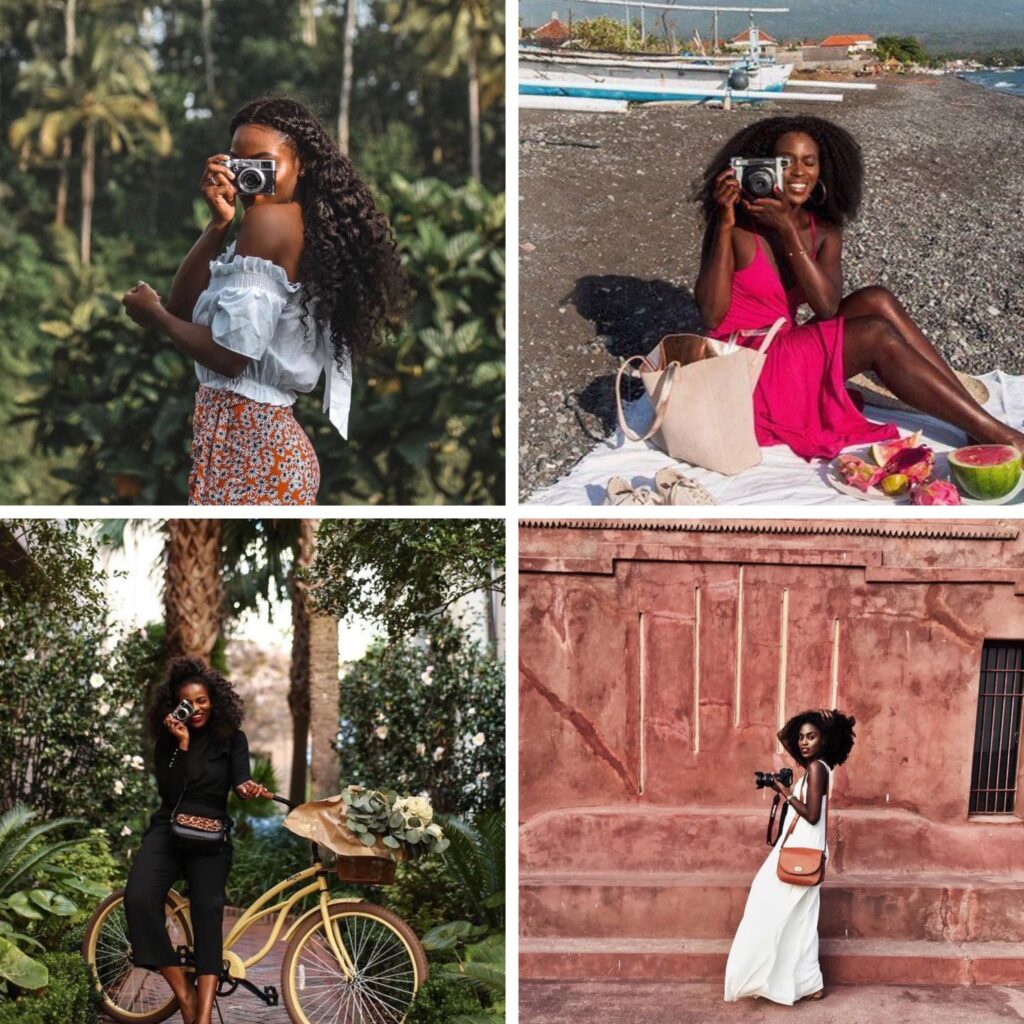 4. The Vintage Bike
The first thing you must do when you land, especially in an exotic sexy locale is find out where you can rent a vintage bike! Then, go for a ride and find a spot to get your photo taken on the bike before returning it to the day rental. These are also really cute photos!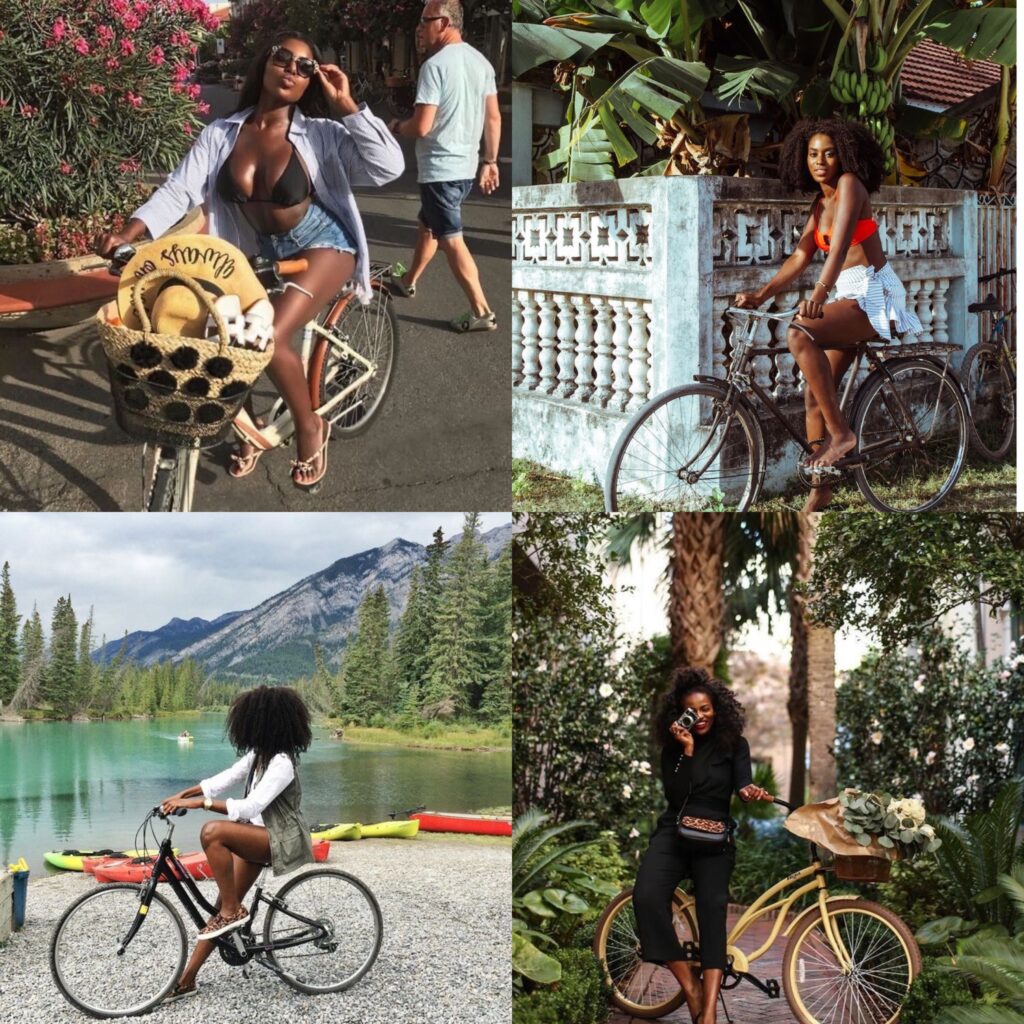 5.The Exotic Fruit
Posing with yummy, nutritious, lucious fruits is a must do. Have Pineapple, Will travel. The raw coconut juice being drunk straight from the nut itself is a regular pic.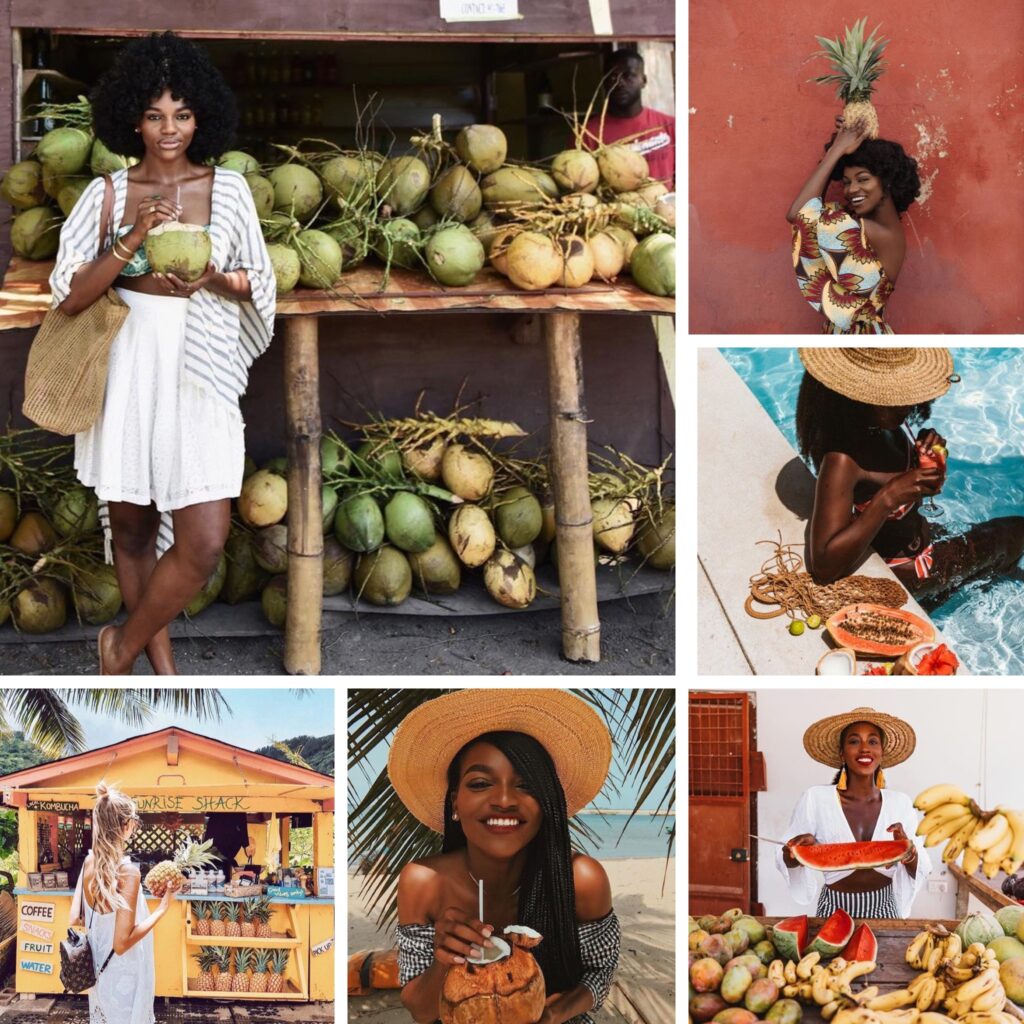 6. The Open Air Bazaar
The place where everyone goes to get handmade and handcrafted indegenous goods from your vaction local is where you'll likely find photographical spots.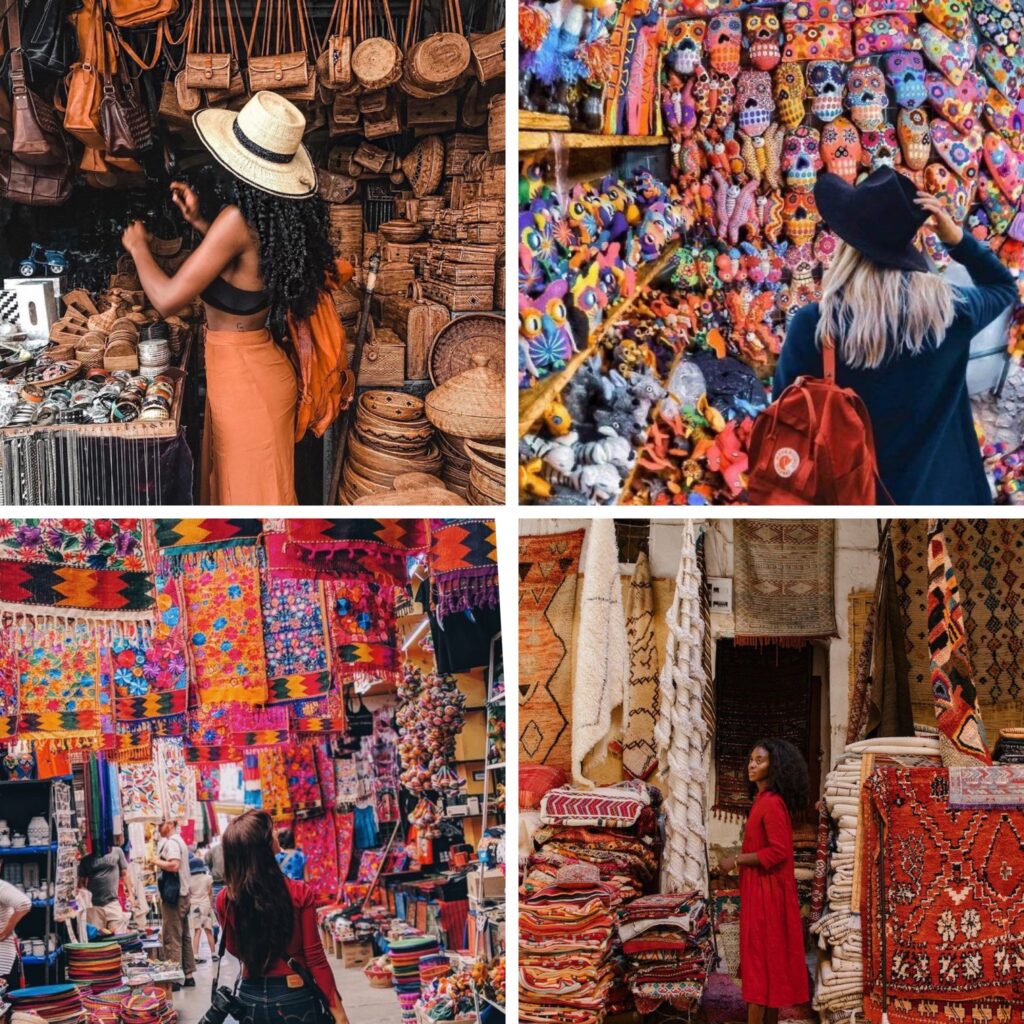 7. Inside a Doorway
I can't help but think of Madonna's hit 90s song "Isla Bonita" everytime I see an Instagram photo of a young lade in a tropical romper or maxi dress standing in a doorway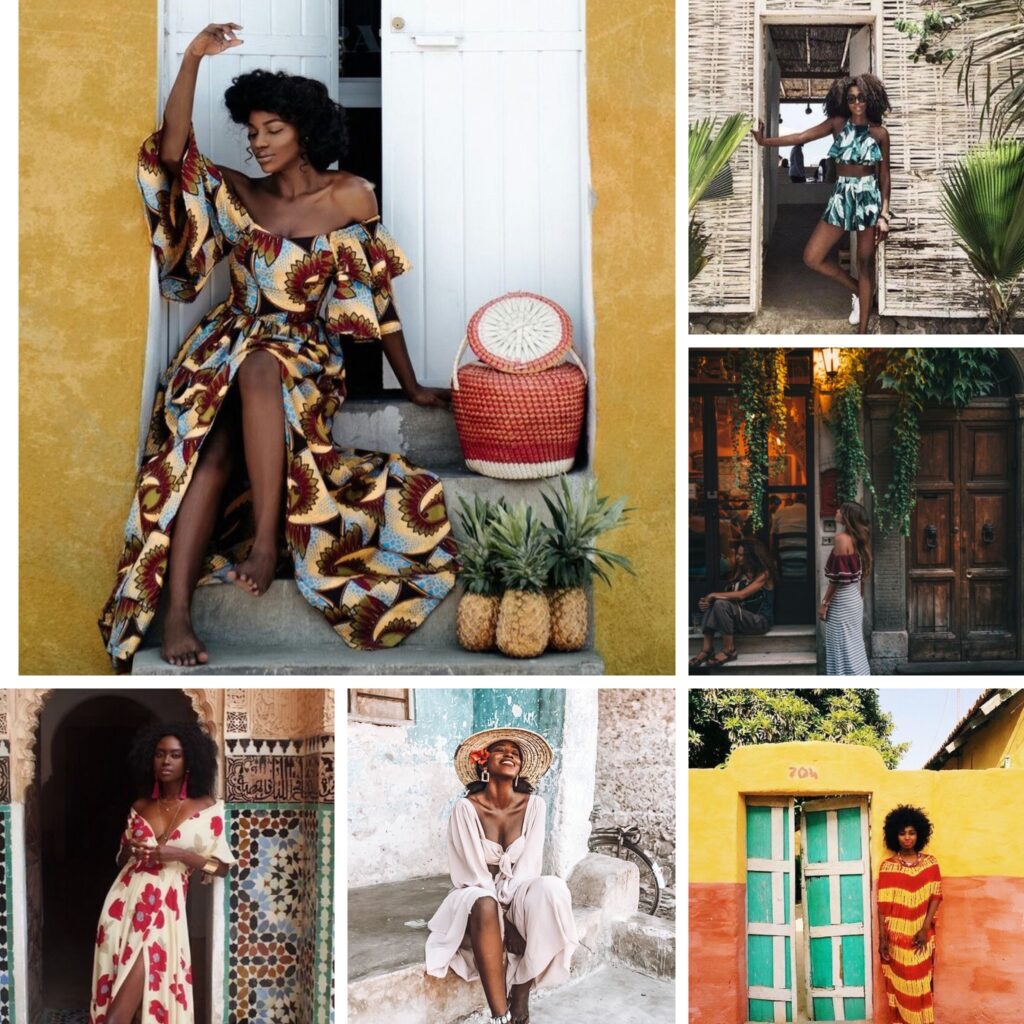 8. In Front of a Colorful Wall
The companion spot to in front of a doorway is inside a colorful wall. The walls serve as the perfect canvas to you, the center of attention.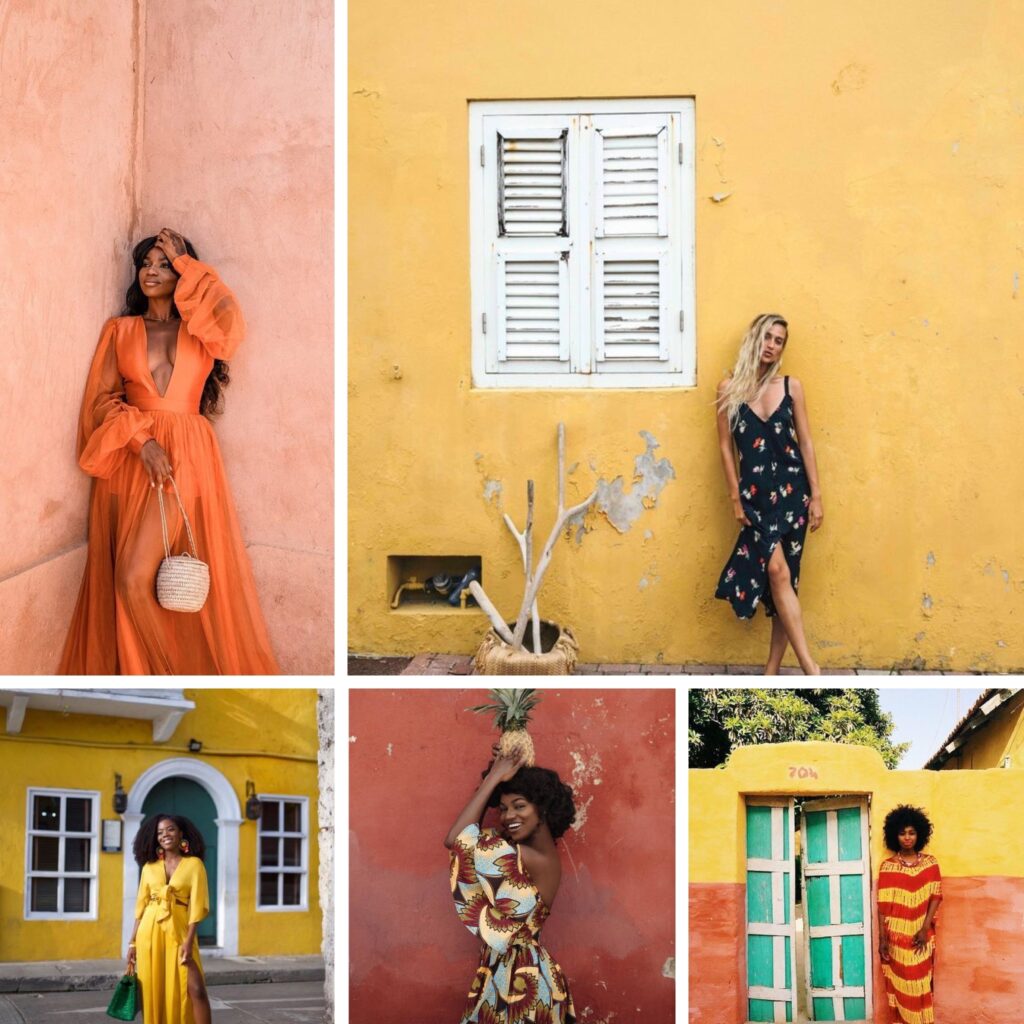 9. At the Airport
Before you take off or on the journey, why not tease your audience with a little behind the scenes travel diary. Photos on the runway or insiside the airport work well.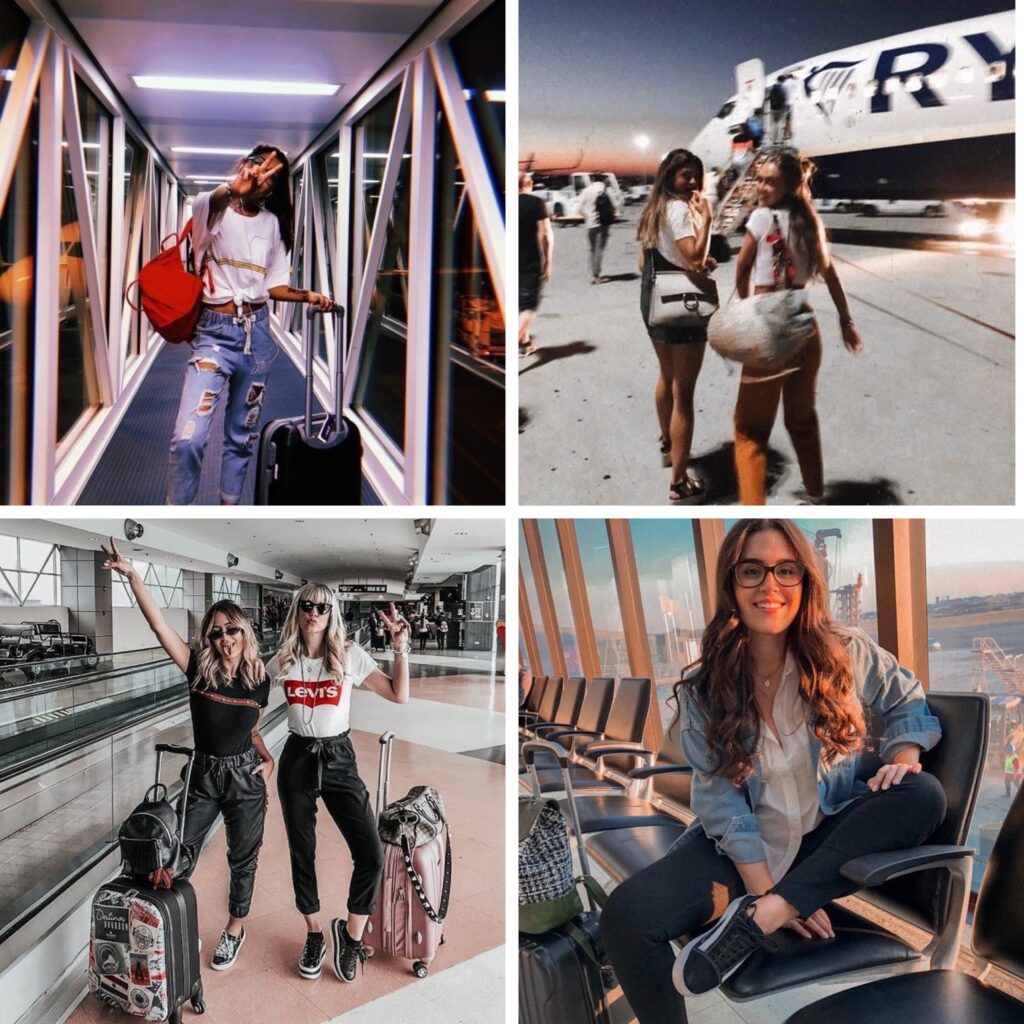 10. At the Beach or Pool Bar
The bar is where everybody knows your name…well not really, but that's where you'll bump into resort mates and find out what's going on with them.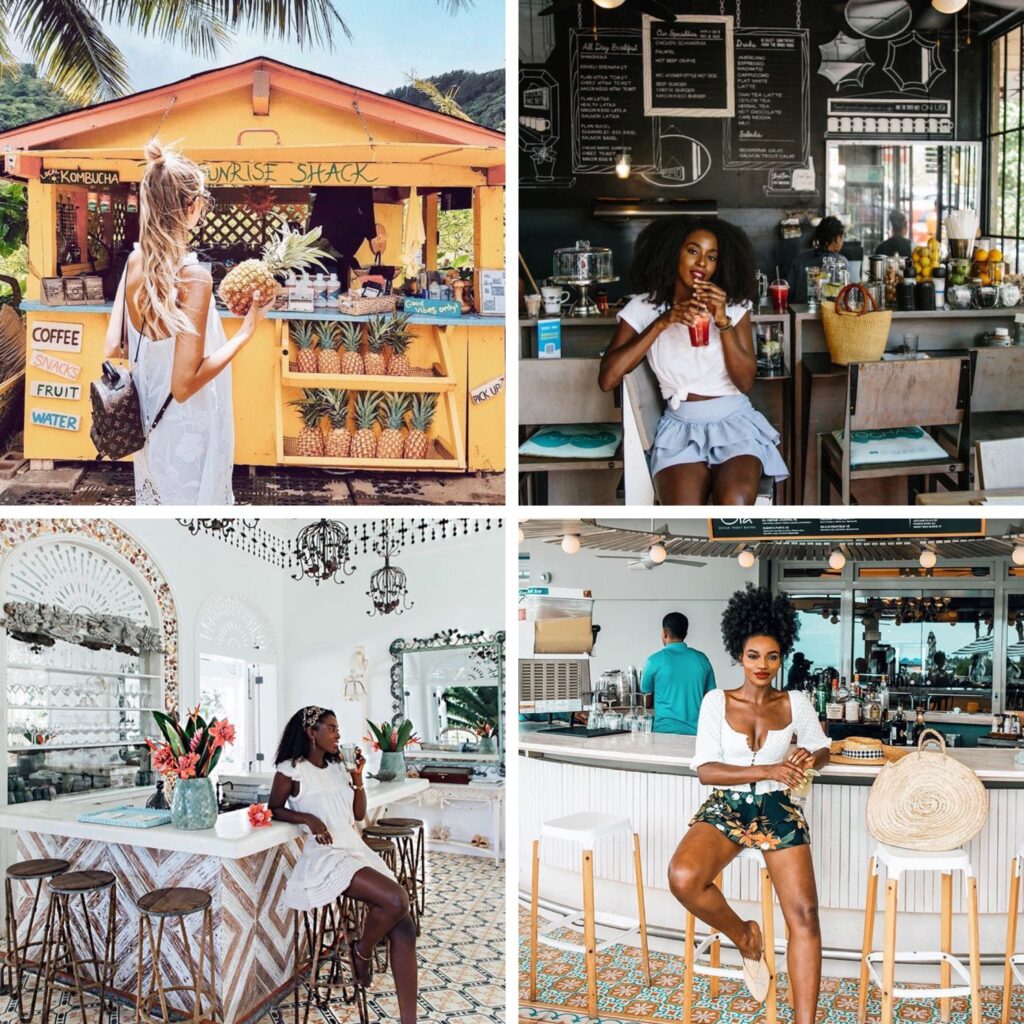 11. In Front of Landmarks
The stuff that postcards are made of: your photos in front of the Eifell Tower, the statue of Jesus in Brazil, at the Pyramids.
12. Back to Infinity Pool
If you're so lucky (or planned well enough) to get a room with a private infinity pool, then you know the next step is to pose on the ledge and snap a sentual photo of the obvious optical illusion.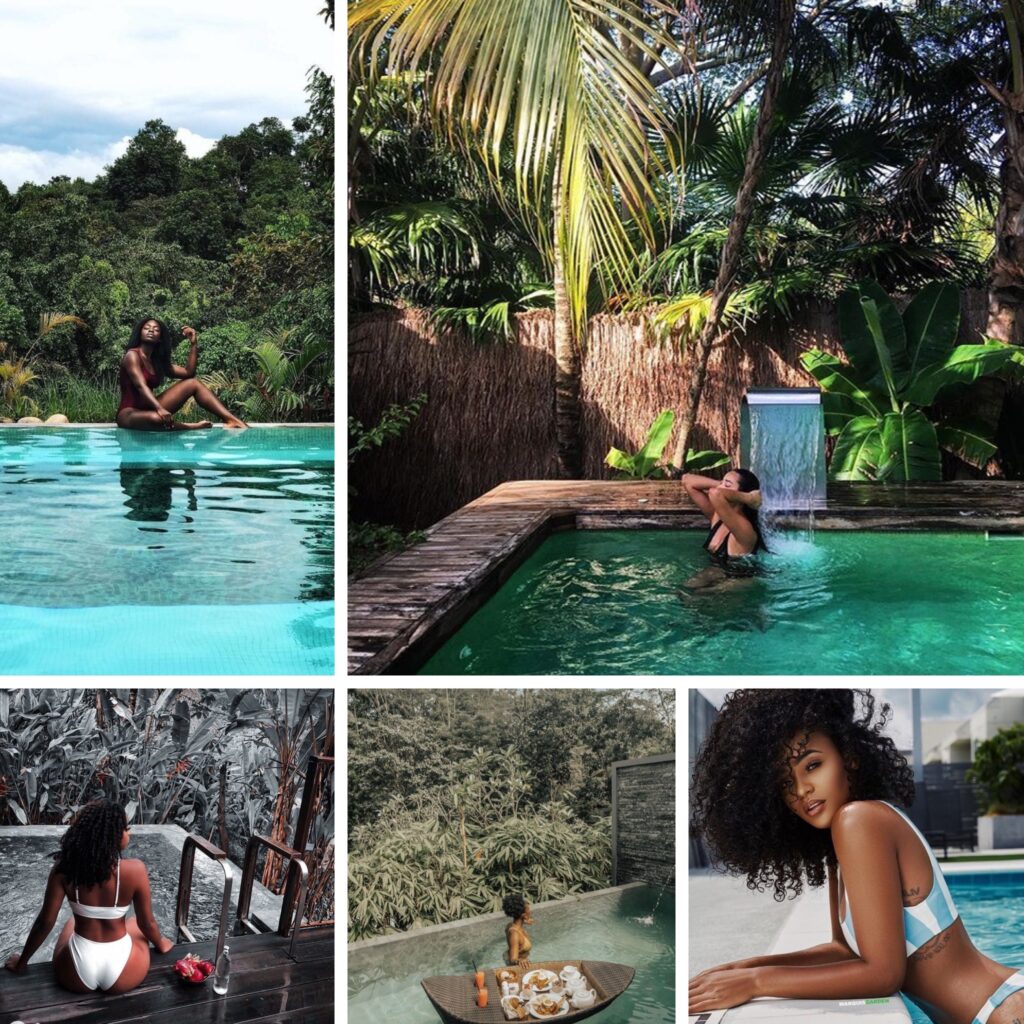 13. The Sunhat
An over-the-head shot wearing a wide brimmed sun hat will definitely make the  cut.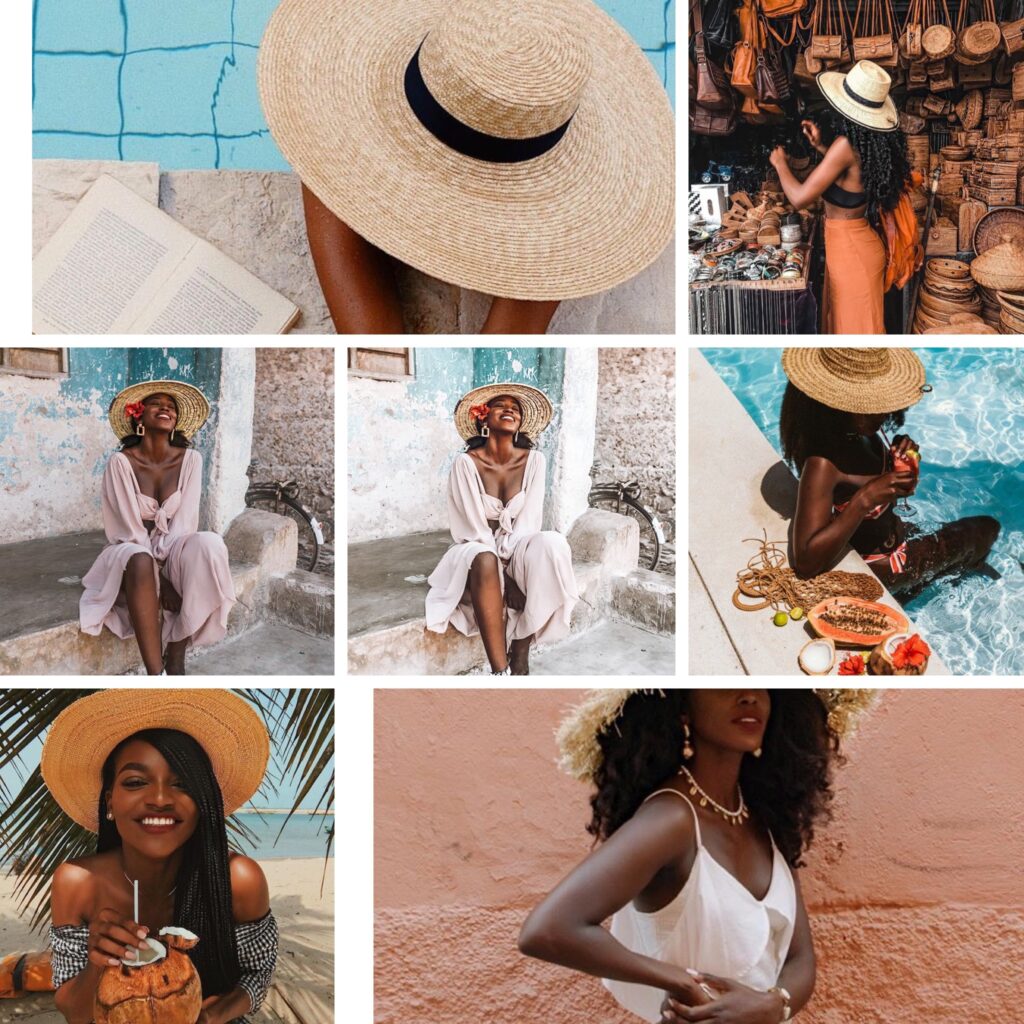 14. The Toast
If you traveled with friends, at some point you guys will inevitably make a toast of some sort to the good life. There will definitely be one hand getting that Instagram Boomerang when you do!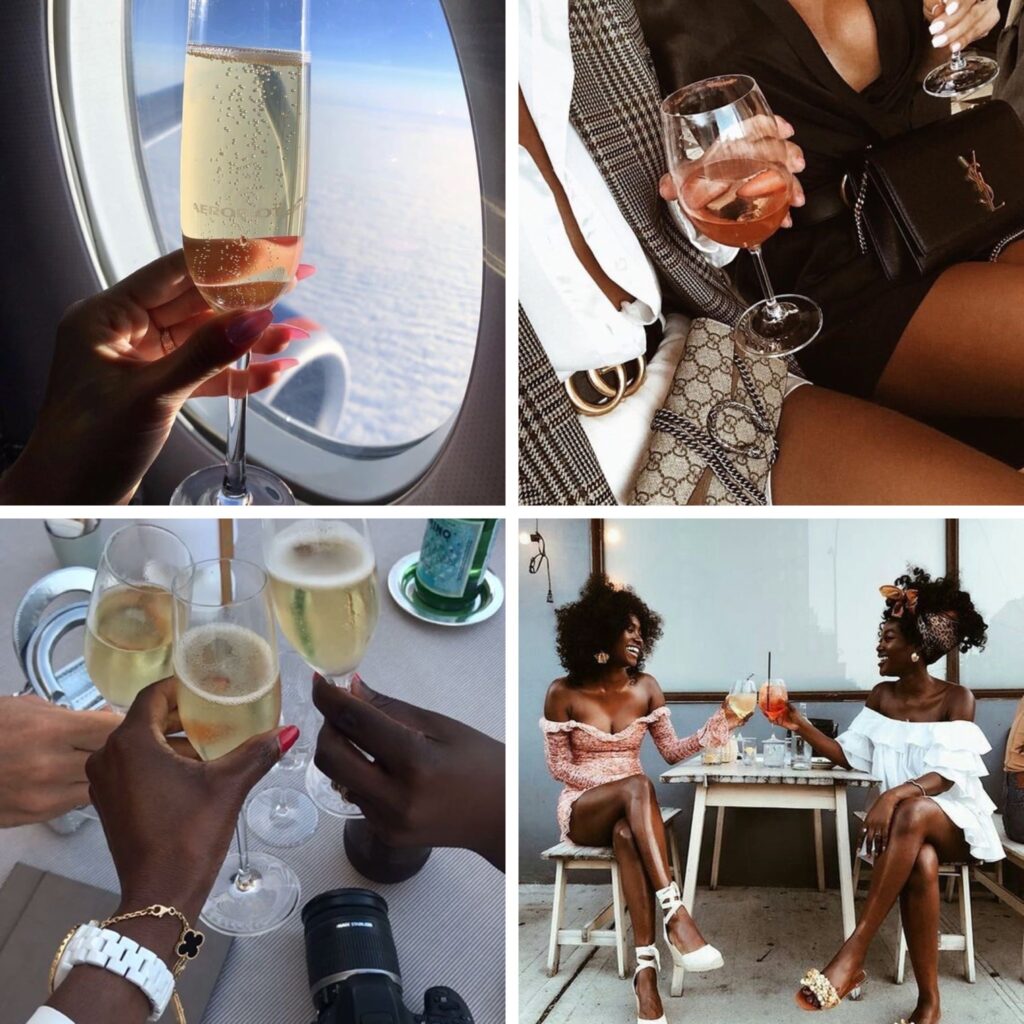 15. The Bedside
When you have a white fresh lenon, breeze coming through the window and lots of sun and natural light peeking through big baby windows, it doesn't matter that you're in bed, you take a pic!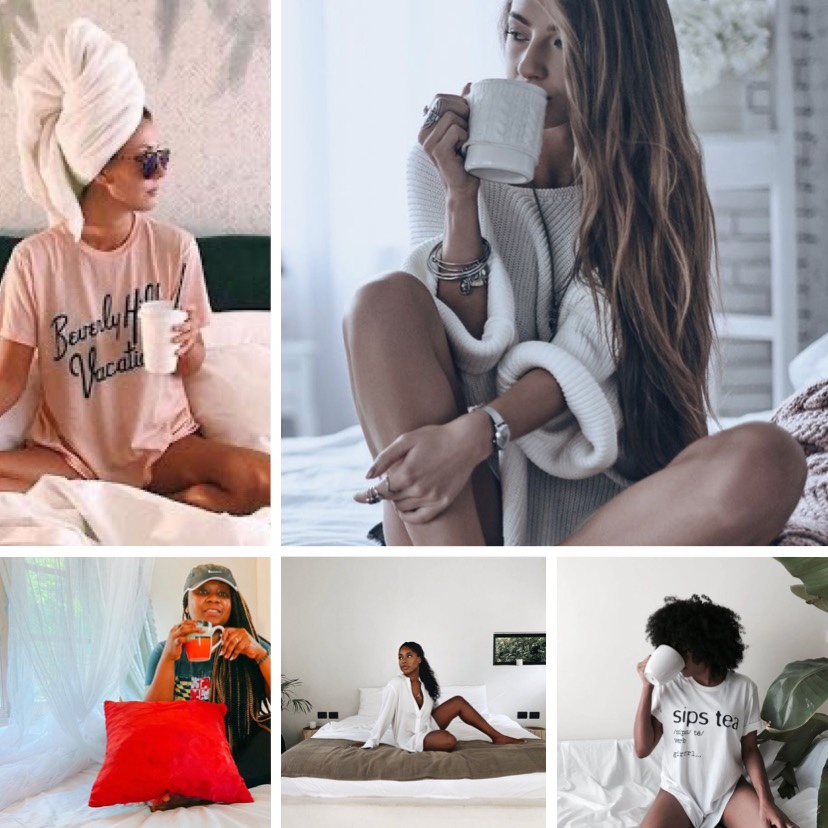 16. A Quaint Cafe
You need to energize or settle down with a spot of tea and that's when you whip out the camera and catch a photos  of the heart in the foam.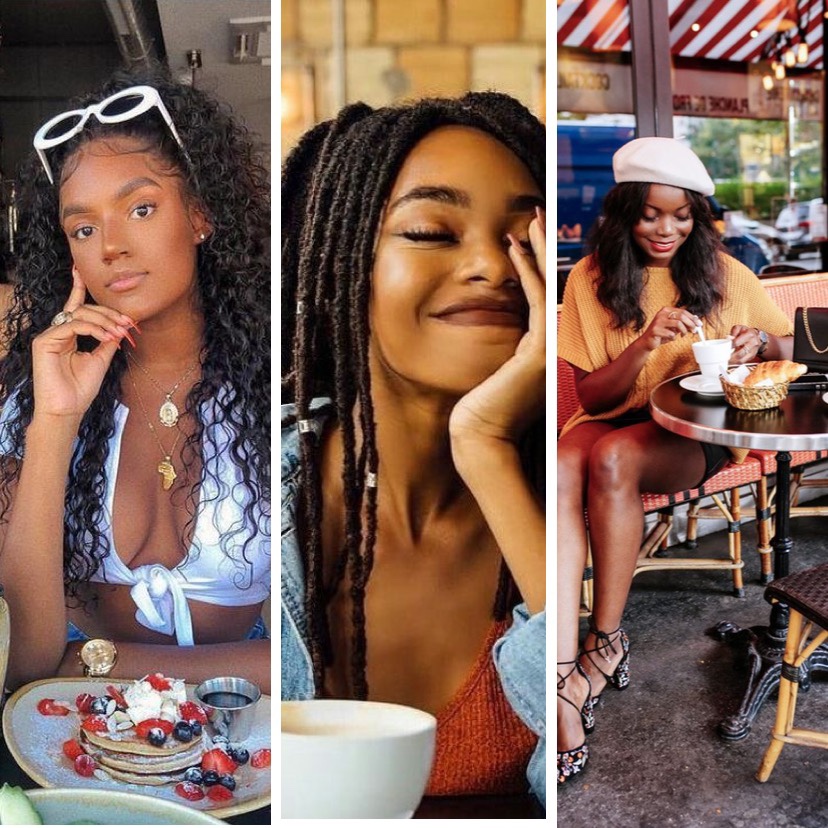 17. An Exotic Bungalow
Before you settle down and take in the sounds of wild animals outside, a photo underneath the bamboo, thatched or wooden roof.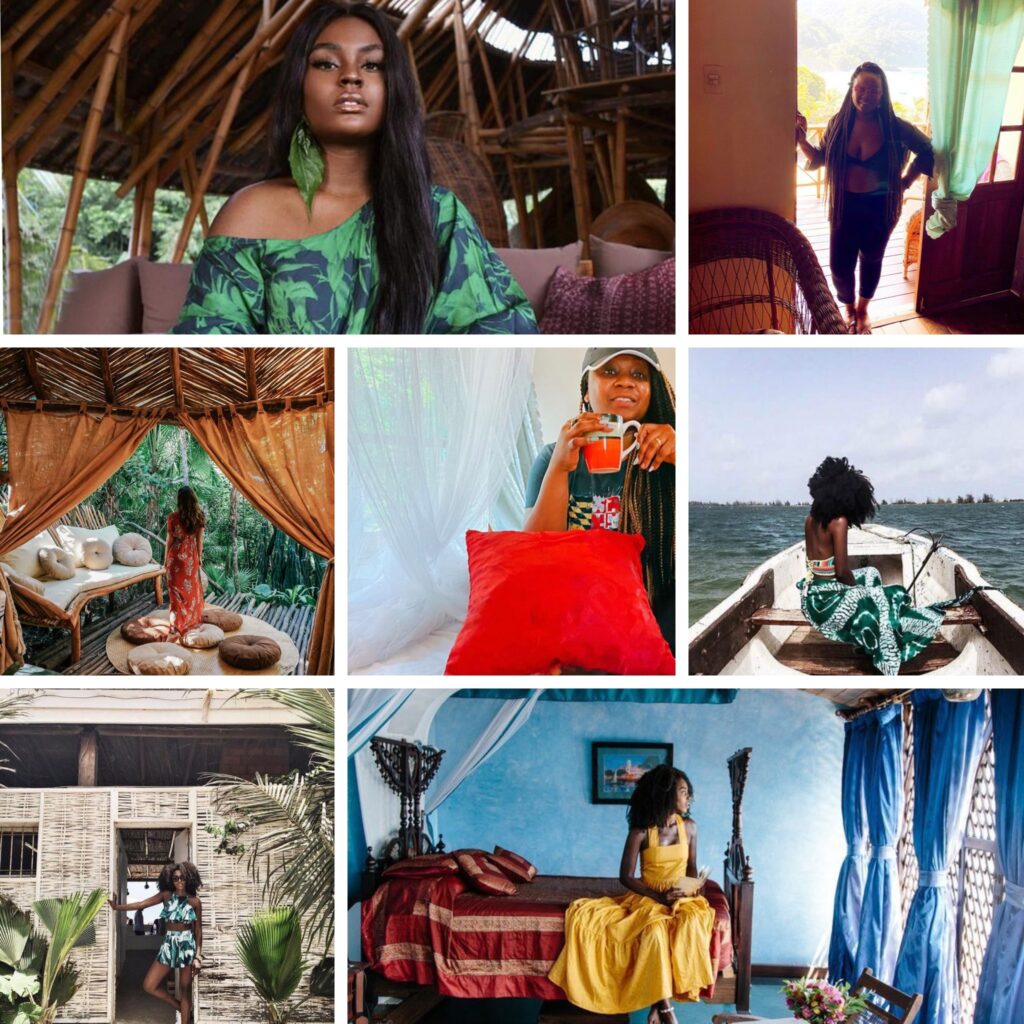 18. The Narrow Street
Standing in the foreground of a narrow street is a great time to play with apeture, depth, light and shadows because you can.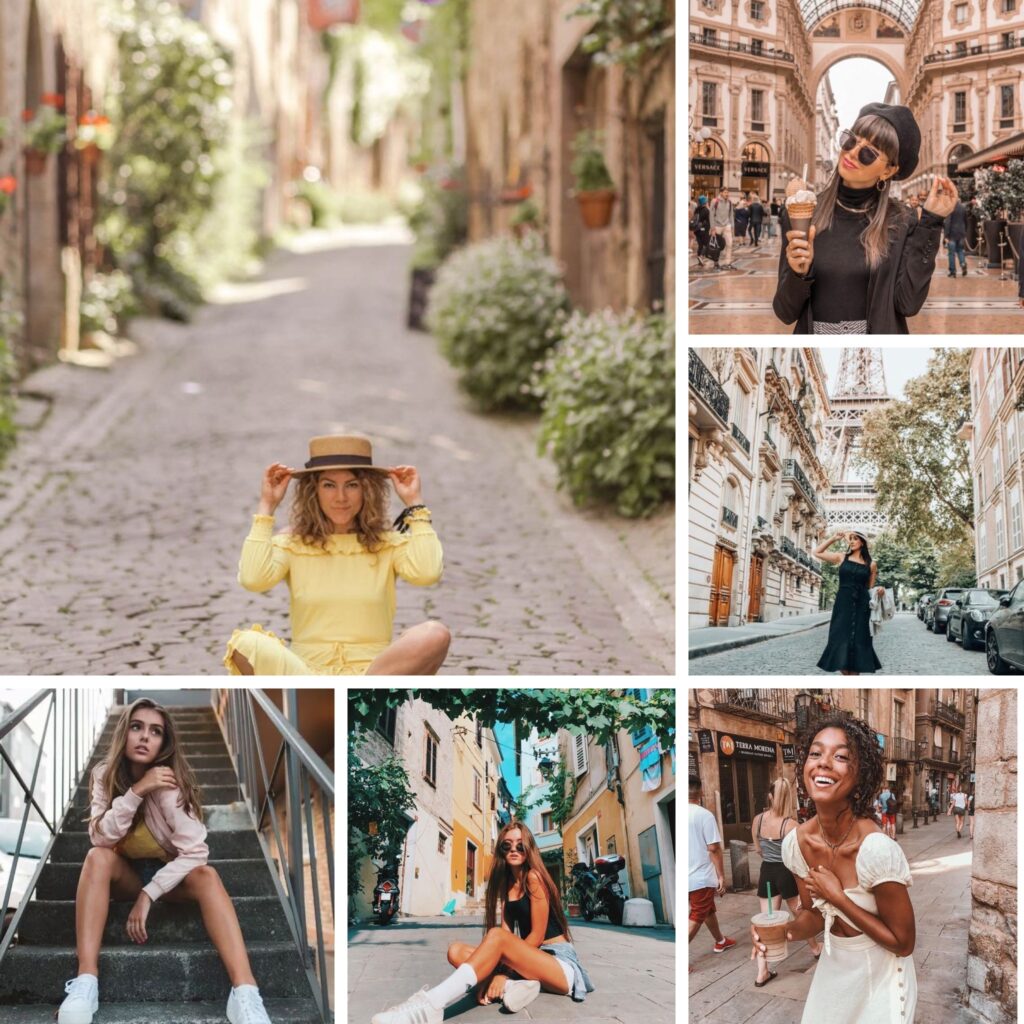 And here are the raw photos that made up this post.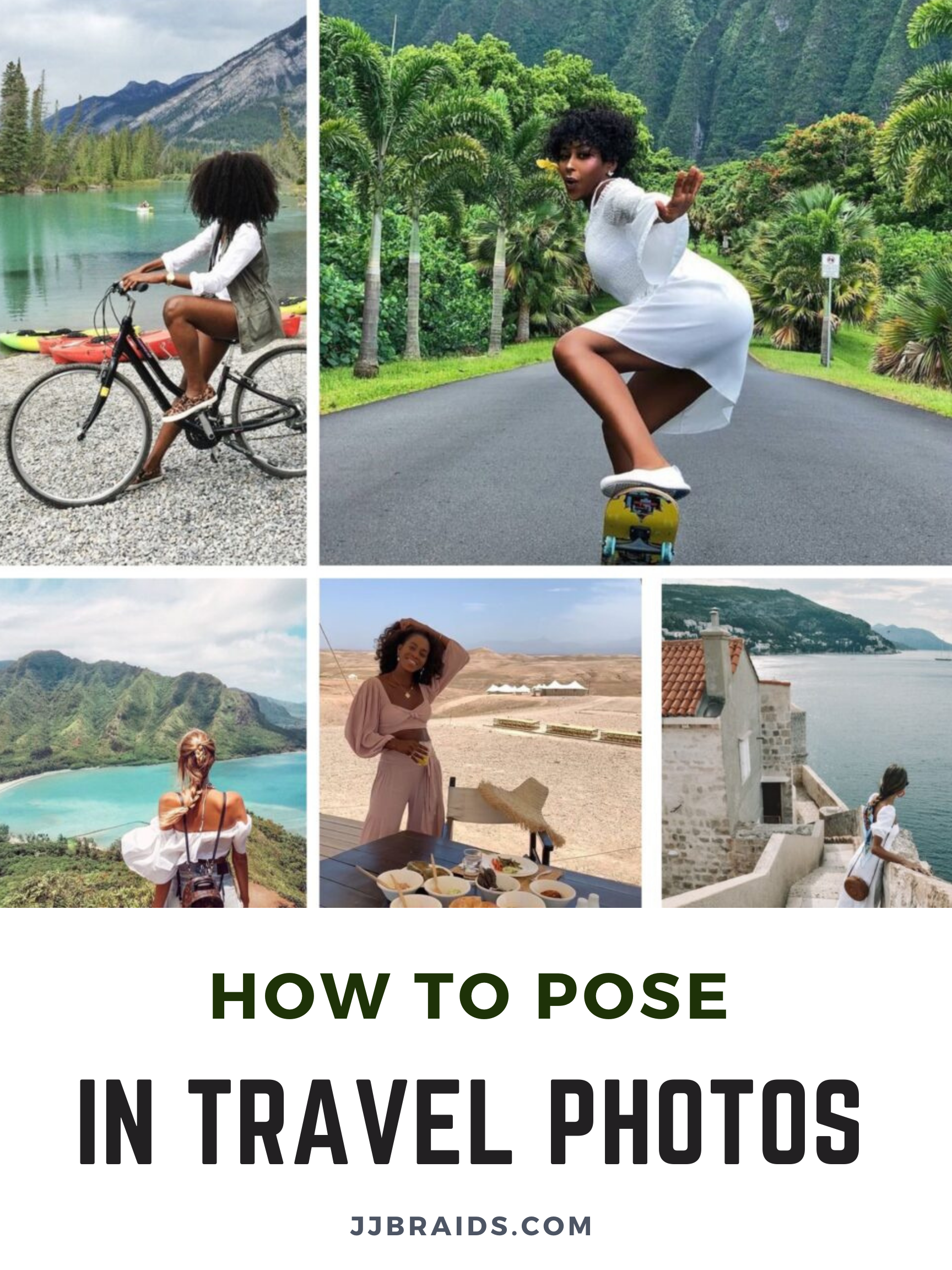 I am a content creator, social media agency owner, former attorney and publicist, wife and mom. I love working in cafes, wine, food and music festivals, Sunday brunch,  home decorating, travel and life.