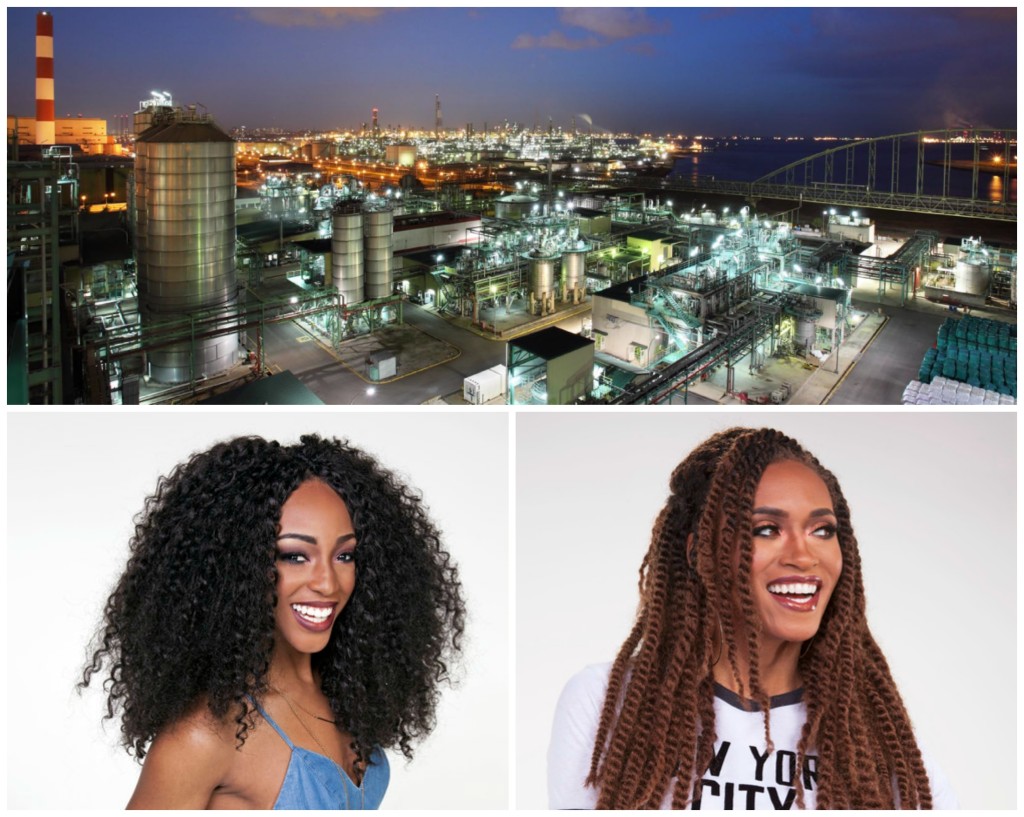 The more you know….
Did you know that a Japanese chemical company is responsible for producing the grade and brand of ethnic fiber hair extensions worn by millions of women of African descent in America, Africa, the Caribbean and all over the diaspora?
DENKA is a 100-year old chemical research company which makes, among many products, compounds and additives for foods, household items and other products, Toyokalon. The company calls Toyokalon the world's first PVC (Polyvinyl Chloride) fiber on an industrial scale.
It introduced the quality fiber flame-retardant hair extensions in 1971 and since then, that strand and brand can be found in an array of hairpieces, braids, weaves, extensions, accessories and wigs.
The hair comes in a variety of grades from Yaki to kinky twists texture to pre-cut style for easy braiding. Also, various brands add their twists and packaging and re-market Toyokalon hair.
Toyokalon fibers are made in two factories: one in Ofuna, Japan and a second in Singapore.
They then ship the fiber to Asia, United States and Africa.
The Research and Development team however is based in Japan and works round the clock to innovate the look and feel of the hair.
No opinion on this fact….just putting information out there.