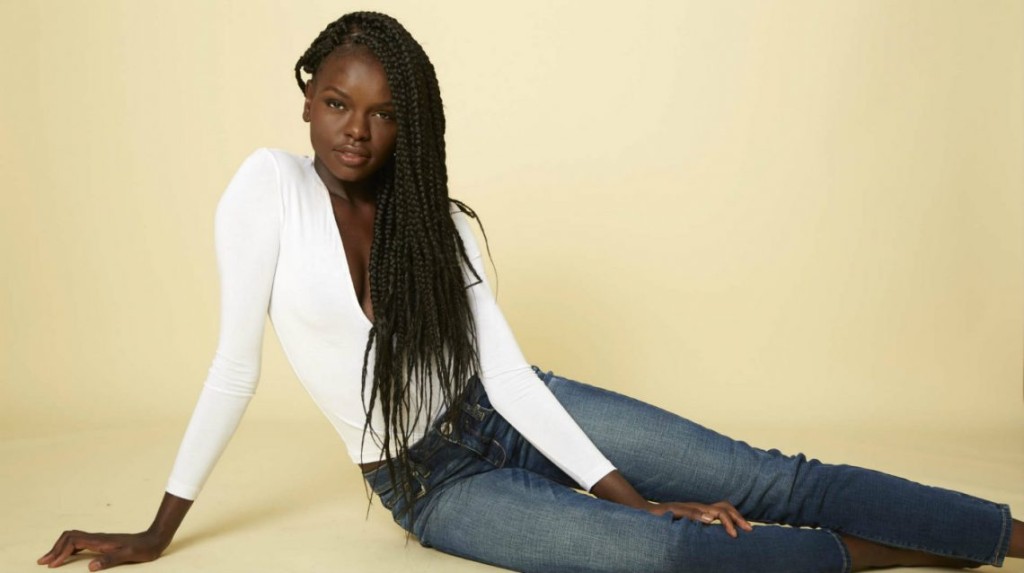 Antonio, co-founder of one of our fave hair blogs, Un-Ruly, just launched an in-home braiding business with her sister where the duo will go to clients' home and braid their hair in the comfort of the client's abode.
The new venture is called Yeluchi by Un-ruly.
"One of the main reasons why we launched the service was because I needed it myself," Antonia writes in a recent blog post. "One day, before going on vacation, I found myself wanting braids, but I just couldn't imagine sitting down at a salon for at least four hours. I had way too much work to do. So I forfeited the braids and threw on a wig, which meant swimming wouldn't be an option in the beautiful blue waters of Southern Italy. After this experience, and also, having heard similar hair stories from women through Un-ruly, I knew that there were other women out there like me–women whose beauty routines come last, or at least, fall behind work, family or other priorities. So my sister and I did some research, put together a business plan and launched Yeluchi for those women–women who want to be a bit less constrained by their hair routines."

I love it!
It is true! Often times, busy moms, stay-at-home moms, people who are home-bound or invalid and other busy professionals and wage-workers simply do not have the time or luxury to make it to an actual salon.
Why not book a stylist to come to you and get your hair done when most convenient? It's a perfect idea! I hope it works out. They are based in New York City so it's only available to local residents to NYC or for those who are willing to travel or will be in the Big Apple for an extended period of time. I'm certain, they'll come to your AirBnb or hotel room or cousin's house in Brooklyn where you'll be staying for Thanksgiving week.
They do crochet braids, box braids, twists, cornrows and weaves!
Make it happen! Good luck to the Yaluchi by Un-Ruly endeavor!
Jeneba Jalloh Ghatt can be heard nightly at 8pm on DCRadio/WHUR 96.3HD4 on "Coming to America with Wayna and Friends. She is an editor at Techyaya.com, founder of the Digital Publiching Academy and JayJayGhatt.com where she teaches online creators how to navigate digital entrepreneurship and offers Do-It-For-You Blogging Service. She manages her lifestyle sites BellyitchBlog, Jenebaspeaks and JJBraids.com and is the founder of BlackWomenTech.com 200 Black Women in Tech On Twitter. Her biz podcast 10 Minute Podcast is available on iTunes and Player.fm. to Follow her on Twitter at @Jenebaspeaks. Buy her templates over at her legal and business templates on Etsy shop!