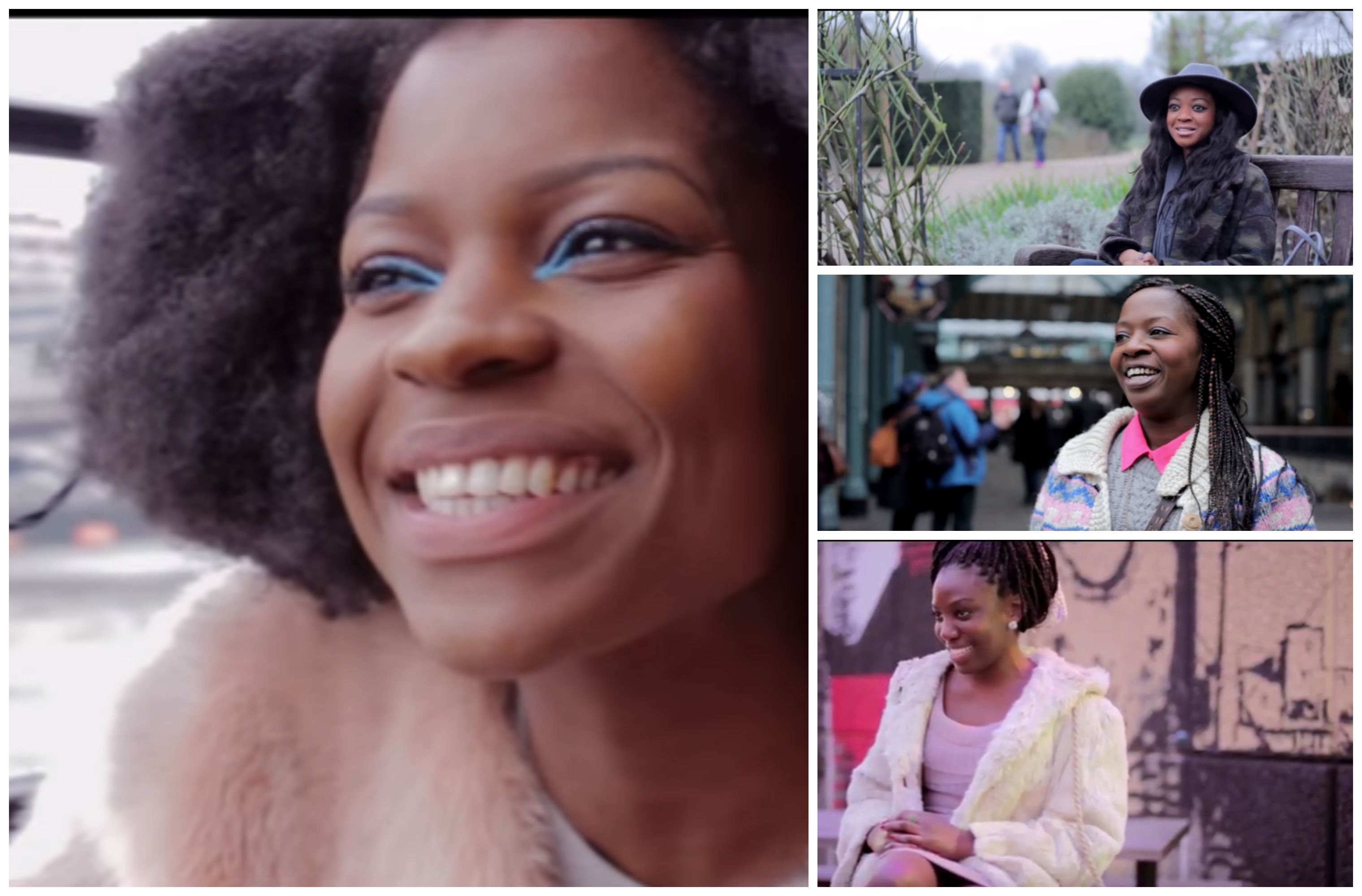 One of my favorite Hair blogs, Un-Ruly, launched a video series last year called "Pretty in". It explores the definition of beauty with women all over the world with a focus on African women in Europe. The first set of videos featured extremely well-traveled women of African parentage who had settled in London. Later videos feature women in Milan, Tel Aviv, Israel and Paris.
"Pretty is a digital postcard from women around the world to women around the world as told through a weekly documentary series," Un-Ruly's special page about the project notes. "It explores just how nuanced beauty can be by not only taking a look at how beauty standards vary from country to country but also how they might vary within a city."
As a person of African parentage who was raised in a Western nation myself, I could relate a lot to some element of each woman's story. Here are the first four videos I checked out and my impression of each.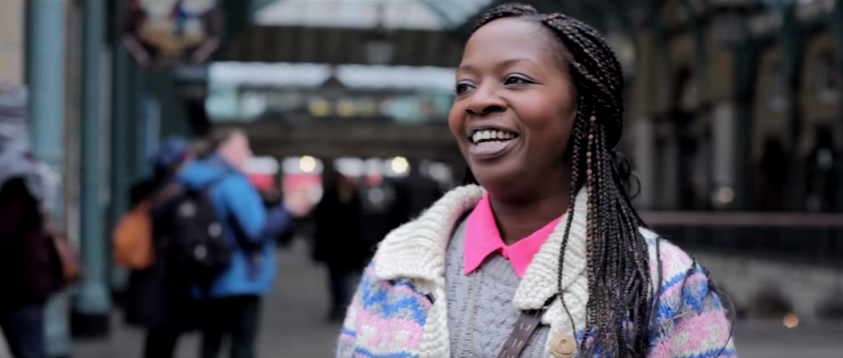 We open with Fatima. Shes peaks 6 languages, but she is Swedish First.
She has been a standout being born and raised in Europe. She was also the first brown baby born in her town's hospital in 1976. Even though her family and mother reinforced how she was beautiful as she is, she says she didn't feel beautiful for the first time until she was 20 when she moved to Ireland briefly.
Back home in Sweden, Fatima shared that all the black people greet each other, even strangers because there are so few of them. (It reminds me of my experience in UMD )
I like what she says about mirrors and not having many of them when she lived in Thailand and how not having mirrors was refreshing.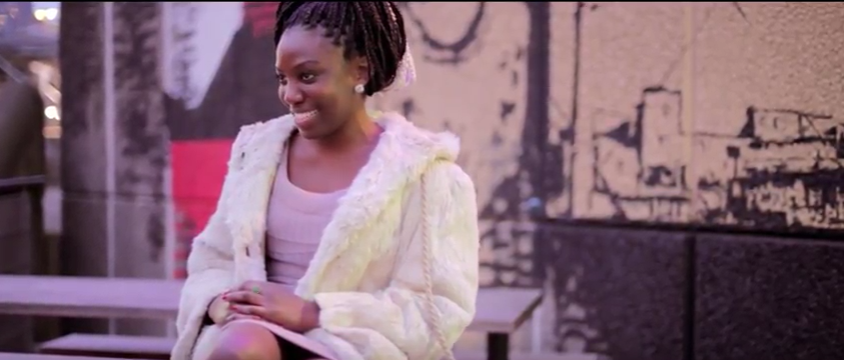 I also love Melinda, who has Ugandan parentage, but was born in the UK, first in an all white rural area before moving later in life to the city, London.
Her interview was refreshing!
When Melinda was 7 or 8, she tells about how she wanted to play outside with her friends, all whom were white and loved getting tans, but her mom told her she was too black. "You're too black," she retells, casually. "You can't play in the sun, you'll get too black."
She seemed to have overcome it though.
"If your mother doesn't think you were beautiful, you wouldn't think you were beautiful so I didn't' think I was beautiful until I was 15," she said.
Hanging out with her brother who treated her like a boy made her feel like it wasn't about her looks but "about being a productive member of society." So true.
"If we put beauty aside and focus on our purpose as human beings, we become beautiful anyway," she says in the short.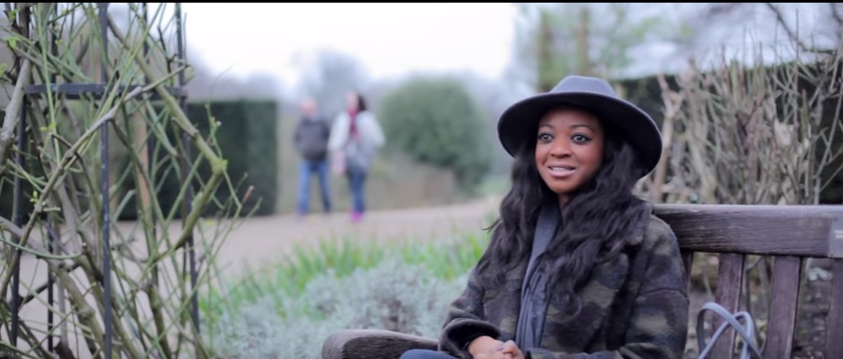 Nigerian-Ghananian Londoner Adora Mba, like the other ladies, has lived in many different parts of the world, but also considers London her home.
Her story opens with her telling about a young boy back home in Nigeria recently who told her if she were lighter skin, she would be prettier. But the Bohemian-styled self-prescribed "pretty dresser" didn't care and said he was a "loser."
She too was the first black person in her country side, boarding prep school and was asked on the first day by a little girl why she had snakes in her hair. Good thing Adora didn't take it on too much and explained why she wore her hair in a protective style. Then all the blonde haired, blue eyed girls wanted to wear their hair that way too and asked their mothers to put braids in their hair too.
I love the fact that she loves now that looks different but it was odd that she said she liked when people would tell her she didn't speak or look like other people who came from Africa. On one hand, it's great that she embraces the fact she is unique, but on the other end, it comes off like she wanted the approval of Londoners. She was happy to not be like the "other Africans." Hmmmm.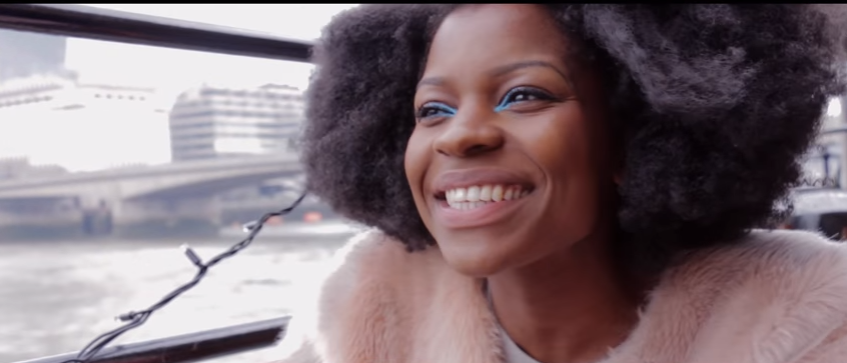 Frédérique is a Parisan living in London. Like the other girls, she too is of African heritage and parentage, but when you listen to her, she is very much European. I love her eclectic style and her afro and blue eye shadow. So cute! Her thoughts are refreshing and so is she!

Jeneba Jalloh Ghatt can be heard nightly at 8pm on DCRadio/WHUR 96.3HD4 on "Coming to America with Wayna and Friends. She is an editor at Techyaya.com, founder of the Digital Publiching Academy and JayJayGhatt.com where she teaches online creators how to navigate digital entrepreneurship and offers Do-It-For-You Blogging Service. She manages her lifestyle sites BellyitchBlog, Jenebaspeaks and JJBraids.com and is the founder of BlackWomenTech.com 200 Black Women in Tech On Twitter. Her biz podcast 10 Minute Podcast is available on iTunes and Player.fm. to Follow her on Twitter at @Jenebaspeaks. Buy her templates over at her legal and business templates on Etsy shop!