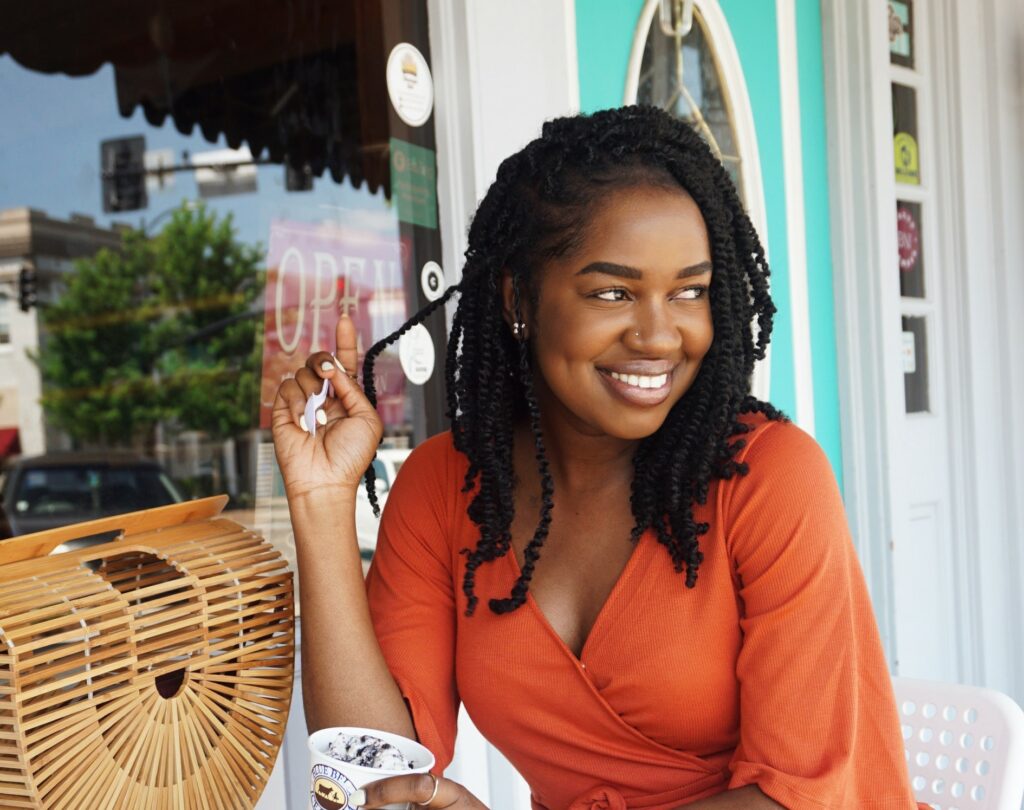 I am so proud of a county in my home state, Montgomery County, for becoming the first county in the United States with a law on the books that makes it unlawful, and punishable by a $5,000 fine to discriminate against black women for their natural hair.
Last week, the County Council unanimously passed the bill called the CROWN Act, which stands for Creating a Respectful and Open World for Natural Hair.
It prohibits discrimination in housing, taxi service and other public accommodations based on a person's natural hair,  local DC area news radio station WTOP reported. 
A person who is discriminated against can seek a penalty of up to $5,000 through the Maryland county's Office of Human Rights.
"It will expand the definition of race to include natural hairstyles, like Afros, twists, Bantu knots, and protective hair styles like braids, that people of African descent wear," Council member Will Jawando told the radio station. "We have over 200,000 black and Latina women in Montgomery County, many of whom get up every day and make decisions about how they are going to present themselves to the world."
Council President Nancy Navarro whose daughter has naturally curly hair, co-sponsored the bill and spoke about the struggles her child had with deciding whether to alter her hair to fit into societal confines or wear it as is.
"When she was in middle school, there was this struggle about me constantly telling her how beautiful she was as 'wear your hair out, and wear it natural.' And, there was this sense of 'No, I've got to kind of tame it,'" Navarro said, according to WTOP.
She added that her legislation will "make sure that everybody in this county understands that we see you."
This year, New York and California have both enacted similar legislation to ban discrimination against natural hair. Legislation has also been introduced in Wisconsin, Kentucky, New Jersey, Tennessee, Michigan and Illinois.
Kudos! and Thank you!
I am a content creator, social media agency owner, former attorney and publicist, wife and mom. I love working in cafes, wine, food and music festivals, Sunday brunch,  home decorating, travel and life.