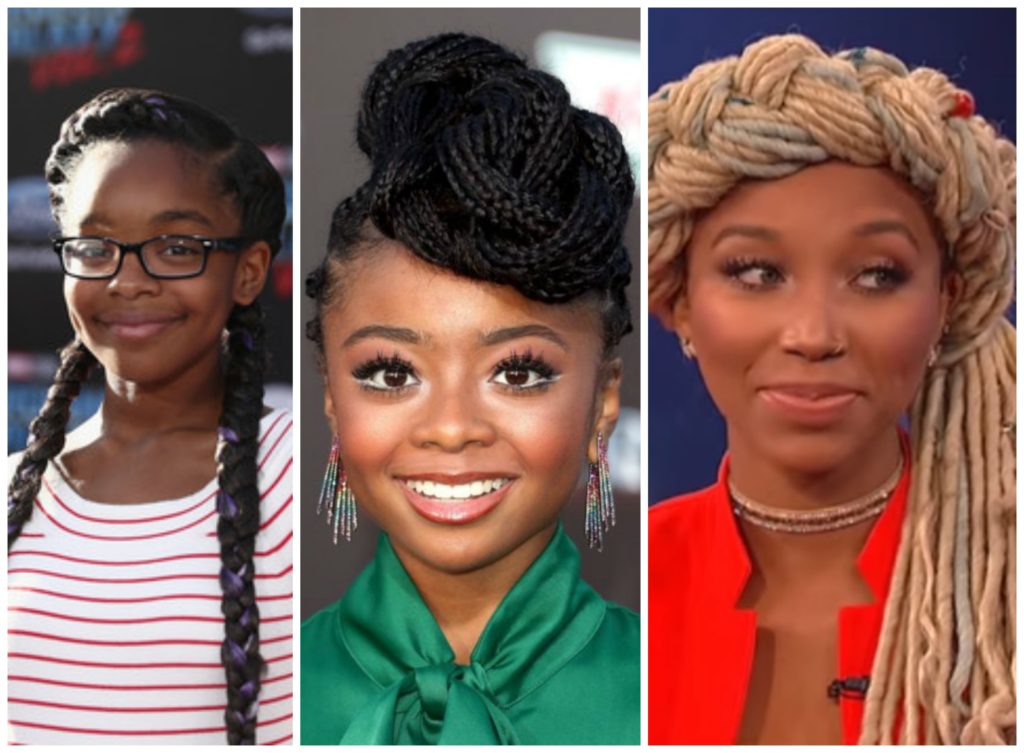 Combing through my social media feed and catching up on old celebrity news, I bumped into some awesome photos of young Hollywood stars looking amazing in braided styles including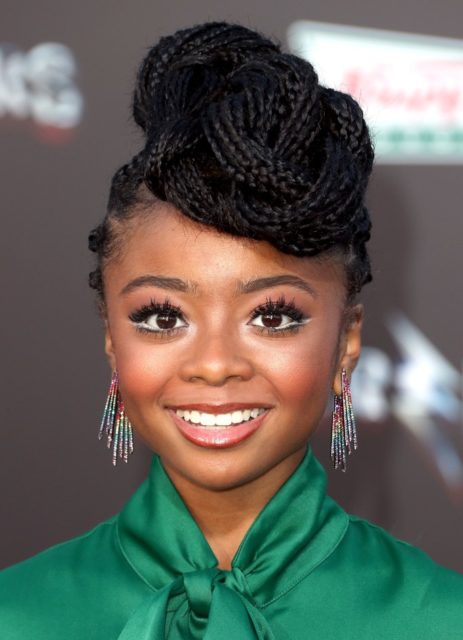 Disney Star Skai Jackson at the world premier of the Power Rangers at the Village theatre in Hollywood, California back on March 22, 2017.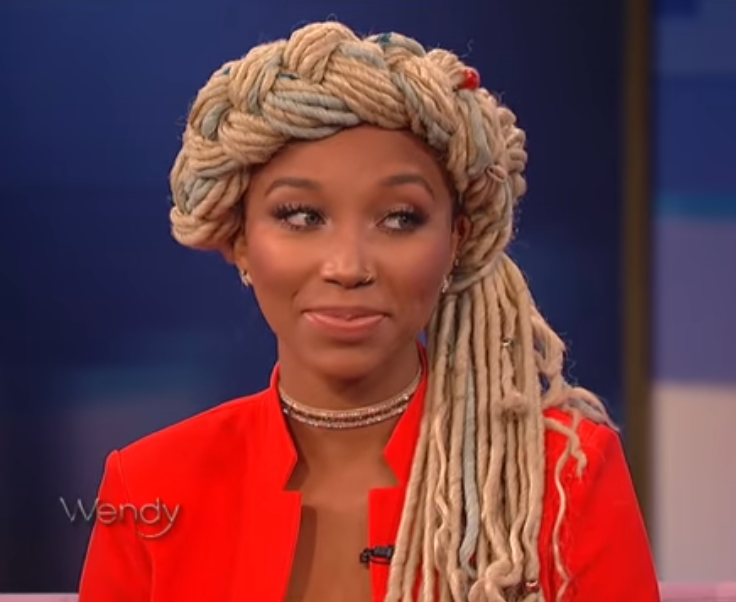 Tiny daughter's Zonnique Pullins who appeared on the Wendy Show today promoting her debut album Love Jones in the faux yarn locs in blonde which matched her permanently changed blue eyes she got done in Africa after her mom got hers.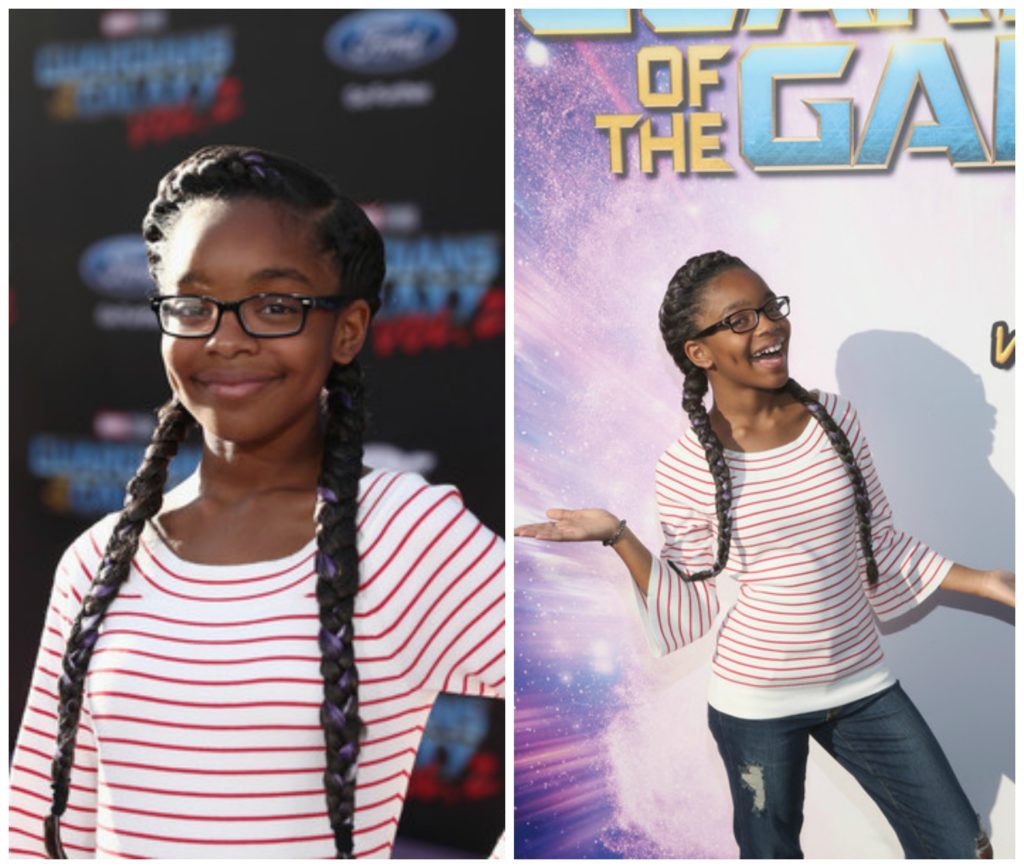 Black'ish starlet with weaved in purple ribbons in her Goddess braided pigtails at a recent premier of Guardians of the Galaxy 2 in Hollywood.
Another topic: Not Young Hollywood but ThrowBack Thursday'ish….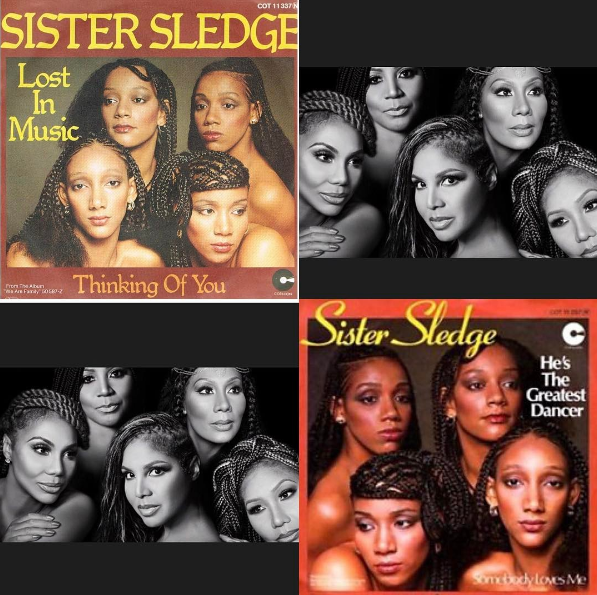 The Braxtons in their remake of the Sister Sledge Greatest Dancer album cover. I spotted the Braxtons version on Tamar Braxton Herbert's IG though it's not necessarily a new photo.  I loved Sister Sledge as a kid and was devastated to learn of the passing recently of Joni Sledge. 
Come thru ladies, Come thru!