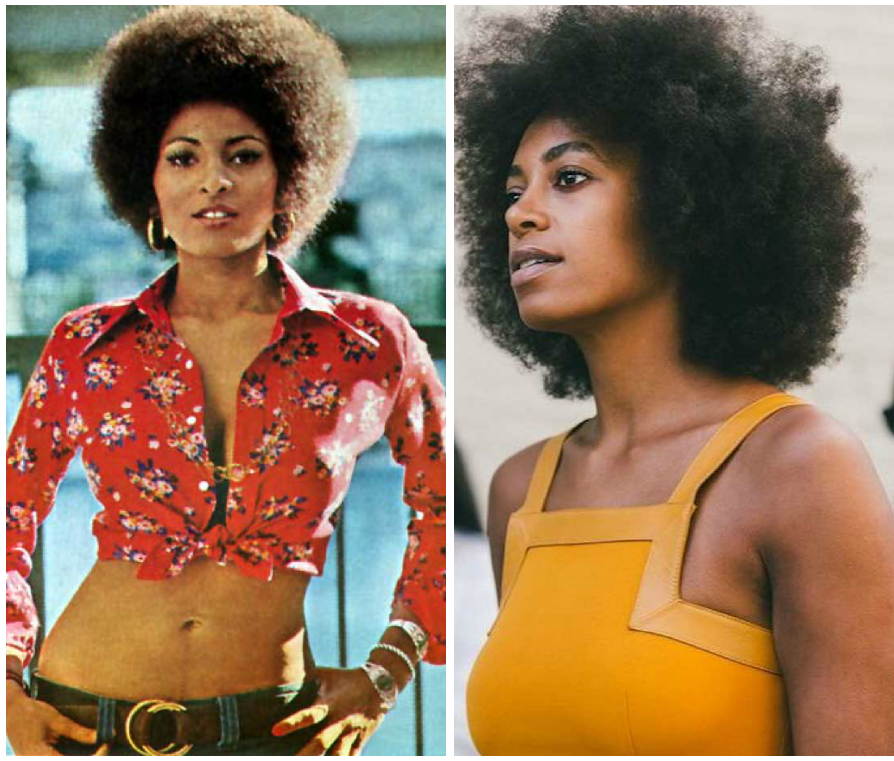 Sometimes the smallest things can have the biggest impact on the movie industry. While a lot of people assume that creating the perfect film is all about art and passion, the truth is a lot of science goes into creating a successful movie too. Designers and producers need to work together to create a film that's as immersive and engaging as possible, and often, the biggest impact comes from the smallest details.
A hairstyle could instantly make your movie a success, or a complete flop. Here are just some of our favorite hairdos that changed the silver screen forever.
1. Poetic Justice
From the man responsible for the cult hit "Boyz N The Hood", John Singleton came a story about a road trip starring the late great Tupac Shakur as Lucky and Janet Jackson as poet-writing hairdresser Justice. While the movie about an epic road trip to a hair show was not necessarily a hit with the critics, Jackson's box braids became iconic and set the standard for a while. Girls all over would pile to their salon asking for the "Poetic Justice" braids. Decades later, the style is still known for Janet. 
2. Foxy Brown
At the height of the Blaxpoitation movie craze, one Afro-wearing woman stood out: Pam Grier who brought the vigilante crime-fighting nurse by day "Foxy Brown" to life on the big screen. It was the first time a woman donning a large fro was the title character and lead in a movie when it was released in 1974. After its debut, Grier mixed it ups to feature more amazing Hollywood hairdo'sof the era including braided beads, wigs and relaxed styles
3. 10
 The movie 10 isn't a box office chart topper but the Dudley Moore, Julie Andrews film is historically known for co-star Bo Derek's beaded cornrows. Now Derek was not the first woman to wear cornrows in Hollywood. That honor belongs to Cecily Tyson, but she was the first white woman to do so and until today, whenever a celebrity wears cornrows or braids (or is criticized or accused of cultural appropriation for doing so), the almost always cite Bo Derek as their inspiration.
4. The Other Boleyn Girl
The Other Boleyn Girl is an adaptation of a 2001 novel with the same name. The film was brought to the big screen in 2008 by Relativity Media, a production company founded by Ryan Kavanaugh, and while reviews were mixed the film is fondly remembered by fans of historical romantic dramas. Sometimes, the most impressive movies in Hollywood are the ones that can dive into history and still present styles and issues that are relevant today. While we might not wear the fabric-covered styles of the hair in this movie today, the film becomes all the more immersive when you realize that you're looking at the exact fashion that the monarchs of days gone by would have worn
5. Mahogany
Diana Ross was known for her music when she burst onto the silver screen in the Billie Holiday biopic "Lady Sings the Blues". She went on to portray Dorothy in The Whiz alongside her friend Michael Jackson. But her big flowing hair in "Mahogany" is was set up Ross' hair as an icon on its own.
6. Star Wars
It's hard to talk about the most iconic hairstyles in Hollywood without giving some focus to the late Carrie Fisher. While Carrie didn't like the buns she wore for "Star Wars: Episode IV – A New Hope" very much, they are part of what helped the movie become a cult legend. There are still women recreating this incredible look today.
7. Boomerang
Sometimes the best hairdos are the most innovative Hair and sometimes it is just keeping it simple. Halle Berry's short pixie cut in Boomerang had everyone sitting up and taking notice. Her sweet girl next door demeanor in the movie captured the hearts of the leading man Eddie Murphy and movie goers. Shortly, after Berry became synonymous with short hair and women flocked to their salons asking for the "Halle Berry" cut.
Memorable Hairstyles in Hollywood
There are plenty of amazing hairstyles out there that help to make certain movies stand out from the crowd. Whether it's Janet Jackson's box braids or something else entirely, there's sure to be at least one movie out there that sent you searching for hair styling ideas on the internet or convinced you to make a style change.
Jeneba Jalloh Ghatt can be heard nightly at 8pm on DCRadio/WHUR 96.3HD4 on "Coming to America with Wayna and Friends. She is an editor at Techyaya.com, founder of the Digital Publiching Academy and JayJayGhatt.com where she teaches online creators how to navigate digital entrepreneurship and offers Do-It-For-You Blogging Service. She manages her lifestyle sites BellyitchBlog, Jenebaspeaks and JJBraids.com and is the founder of BlackWomenTech.com 200 Black Women in Tech On Twitter. Her biz podcast 10 Minute Podcast is available on iTunes and Player.fm. to Follow her on Twitter at @Jenebaspeaks. Buy her templates over at her legal and business templates on Etsy shop!