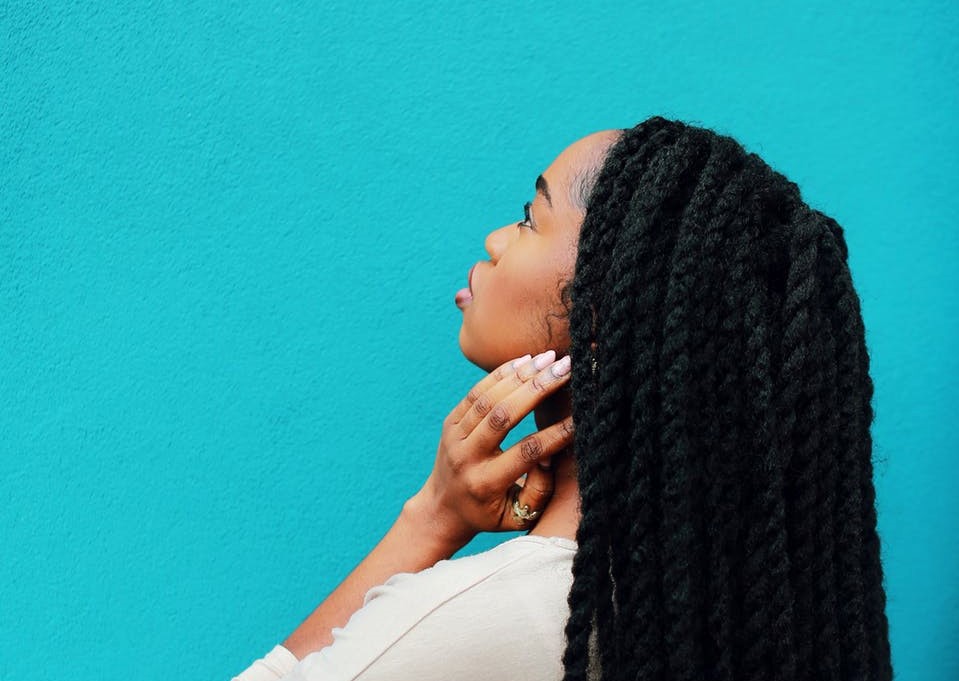 Here are the haircare maintenance products I've come to rely on as a decades long consistent braided hairstyle wearer.
Braids are a protective style that are often worn by women when they need a no-fuss solution while on vacation, while engaging in team or some other athletic sport that would sweat out a hair style, or during a period of time when they don't have time to do your hair like after having a new baby.
However, for women like me, I prefer the style to wear almost year round because it offers me diversity in looks, is easy to maintain and helps me retain a pretty well manicured look for extended periods of time.
I have worn my hair in braided styles primarily for over a decade and over those years, I've come to rely on certain haircare and maintenance routines and products to minimize breakage and a healthy head of hair.
1
After you've had your braids in for a bit, sometimes it itches and flakes. It's a good idea to get a bottle of itch spray to spritz on your out spray. I like and use Jamaican Mango No More Itch Grow spray which is only about $5.00 on Amazon and probably a little more than that at retail stores.
2
When you're ready to take down your braids, get a bottle of take out spray that will help you remove the knots and limit breakage.
My fave is SheaMoisture's Jojoba Oil & Ucuuba Butter Braid Up & Take Down Hair Detangler which sells for under $5 for an 8 ounce bottle on Amazon but more in stores.
3
To clean your hair while wearing braids, there is co-washes. A good co-wash will leave your hair clean and smelling fresh; and will relieve any itching.
I prefer Cantu's "Refresh Root Rinse with Apple Cider Vinegar and Tea Tree Oil" which comes in a small jar and is not meant to be washed out. Drizzle some on your scalp and you'll feel it tingling and detoxing your head. It's just $10 or so per 12 ounce bottle.
4
To keep your braids looking shiny and new, consider investing in a braid sheen spray. I prefer African Prides Olive Miracle Braid Sheen spray because it provides even coverage and is not as oily s other brands. You can get a bottle for about $11 on Amazon. It may cost more or less in retail stores.
5
Finally, to keep your braids looking neat longer and not unkempt, every night sleep with a silk braid cap. I prefer getting one that can accommodate big and heavy braids too. The Ms. Remi brand sells a deluxe extra jumbo cap that would do the trick and it's only $5 online on Amazon.
There you have it! Good luck to your occasional or new braids wearers!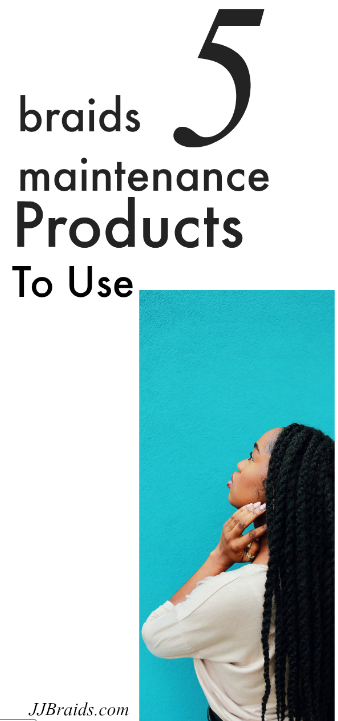 I am a content creator, social media agency owner, former attorney and publicist, wife and mom. I love working in cafes, wine, food and music festivals, Sunday brunch,  home decorating, travel and life.