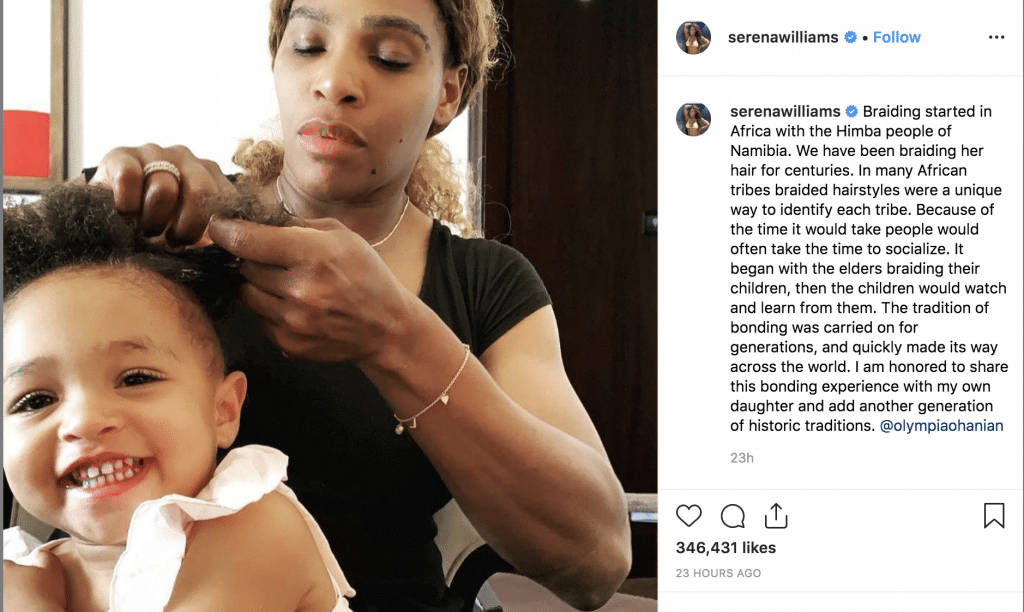 Tennis star Serena Williams who burst on the world Tennis stage with her sister a couple decades ago is still an advocate for braids.
The 23 time Grand Slam champ shared a tender moment of her braiding her daughter Alexis Olympia's hair with her fans on Instagram last week.
"Braiding started in Africa with the Himba people of Namibia," she captioned a photo of her smiling 2-year old daughter, amazingly sitting patiently as her mom did her hair. "We have been braiding our hair for centuries."
Williams continued: "In many African tribes braided hairstyles were a unique way to identify each tribe. Because of the time it would take people would often take the time to socialize. It began with the elders braiding their children, then the children would watch and learn from them.
The tradition of bonding was carried on for generations, and quickly made its way across the world. I am honored to share this bonding experience with my own daughter and add another generation of historic traditions."
The post warmed hearts and minds and got a lot of positive feedback and comment from fans.
'"Our #Africantraditions are so precious – Passing this knowledge from generation to generation is the greatest form of love and respect for the continent that has given us so much #Motherland.," one wrote back in a comment.
Yet another shared a similar sentiment by replying to the post, "I love hearing the history. Who would think a simple act of braiding has such a beautiful background? We all need time to connect with our children.'"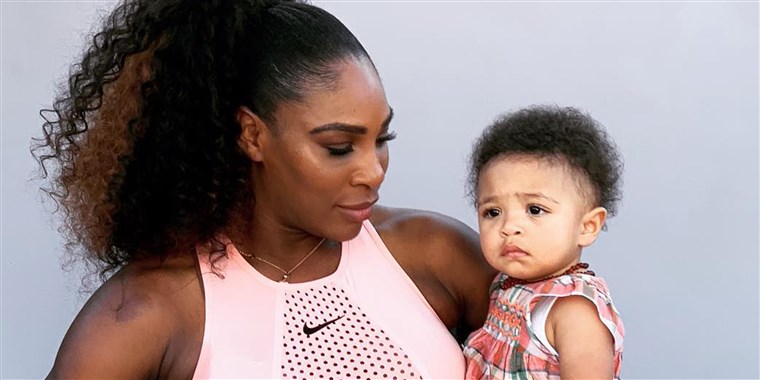 Bravo Mama!!!
Last month, Ohanian, co-founder and executive chairman of Reddit, tweeted, "Just applied to join 4 private Natural Hair facebook groups. I hope they don't auto-reject my application when they see my profile photo. I told them it was to keep getting better at doing my daughter's hair."
Just applied to join 4 private Natural Hair facebook groups. I hope they don't auto-reject my application when they see my profile photo ?

I told them it was to keep getting better at doing my daughter's hair.

— Alexis Ohanian Sr. ? (@alexisohanian) May 16, 2019

 Not only did Twitter users applaud Ohanian for wanting to be that dad who grooms his daughter's hair, but they also started providing helpful tips on where he could fin