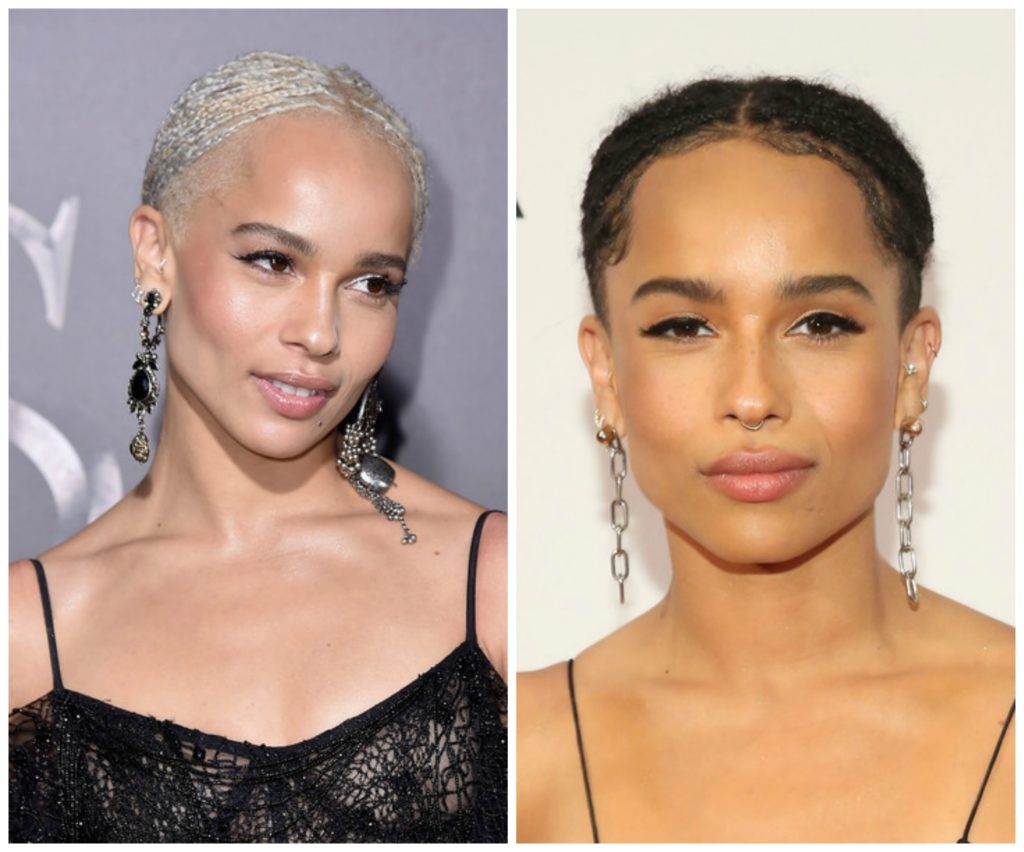 I love that actress Zoe Kravitz sticks with natural hairstyles and braids throughout her career, not succumbing to pressure to process, straighten or wear her hair in a fashion that is not true to her roots.
I noticed that recently, the starlet, whose famous parents are Lisa Bonet and singer/actor/producer Lenny Kravitz, decided to bleach her hair and wear platinum blonde micro mini individual braids.
It looks good on her and all but they seriously age her by 10 years I think. No more was this apparent than during the recent 2017 Winter Television Critics Association Press Tour at the Langham Hotel on January 14, 2017 in Pasadena, California while promoting the newest show she stars in, Little Big Lies with Nicole Kidman and Reese Witherspoon who co-executive produce the adaptation of Liane Moriarty's 2014 darkly comic novel of the same title.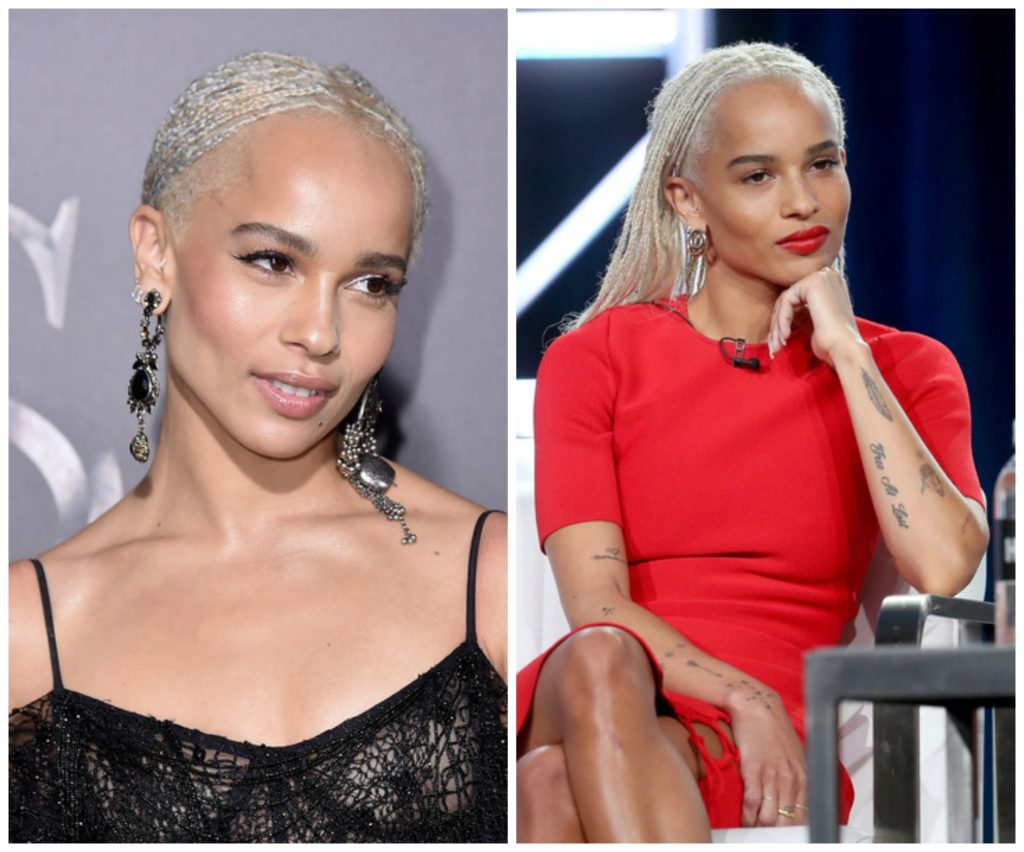 Perhaps it is fitting with her role as Bonnie, a spiritual yoga instructor, a sensitive soul with a strong moral compass, the wife of the ex-husband of Witherspoon's character, according to Deadline.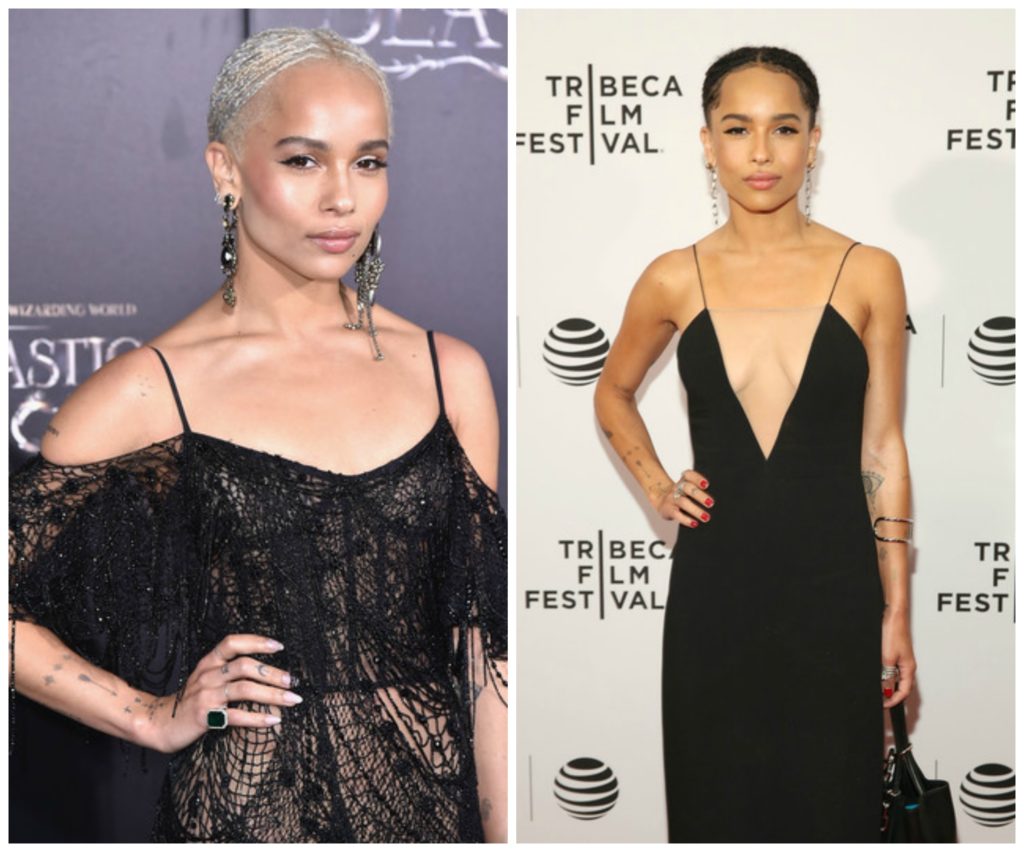 I'm happy to see that she is getting plenty work, however!
Zoe co-stars in the Divergent franchise and was seem in the Divergent sequel, Insurgent.  She also has a leading role in Mad Max: Fury Road and Dope. She is attached Black Belle and will be seen in Viena And The Fantomes and Vincent-N-Roxxy. 
She also  has a band, Lolawolf. Werk, Ms. Kravitz!