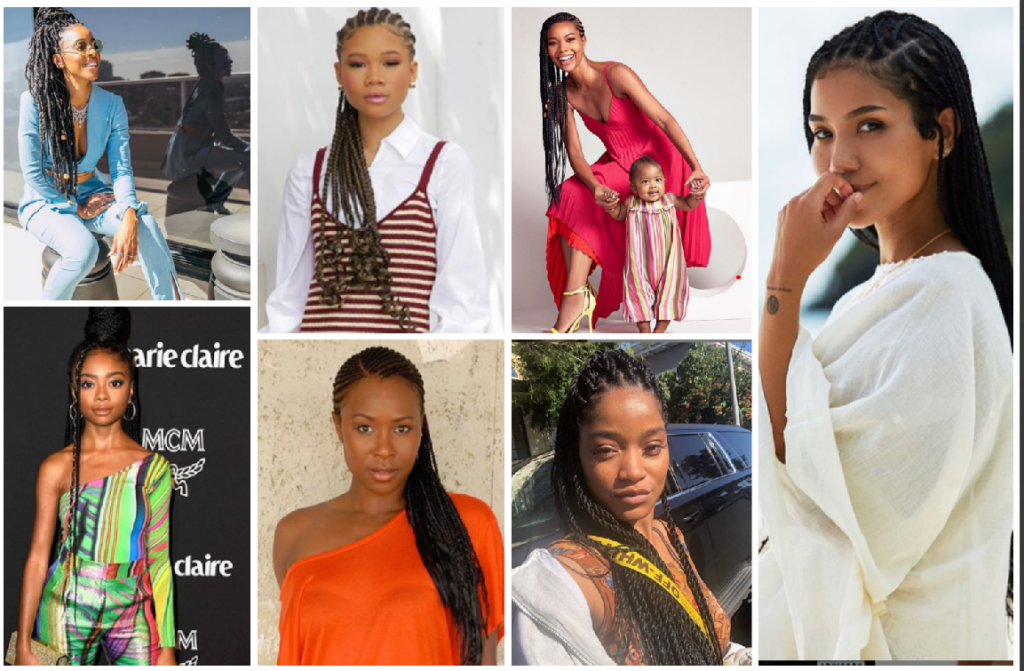 Summer is around the corner and if you're thinking of a fun and funky style to rock on vacation or during down months for those of you in school or who have jobs wear braids are not practical (think food service or stuffy corporate offices), then consider going with super long cornrows, recently called Lemonade braids after Beyonce, or crochet faux locs.
Several of my fave celebs are Sporting the style now including Jhene Aiko, Tichina ARnold and Tia Mowry.
Also, actress Gabrielle Union sported Lemonade braids in a campaign to promote the children's line of clothing she added to her fashion collab with The Limited.
Disney's Skai Jackson, singer Kelly Rowland, A Wrinkle in Time's Storm Reid, Arrow and The Black Panther star Sydelle Noel and singer Keke Palmer were wearing the sweet style in recent weeks tho each have switched up their look since.
View this post on Instagram
---
Buy the hair for straight or faux locs crochet with FREE SHIPPING!
I am a content creator, social media agency owner, former attorney and publicist, wife and mom. I love working in cafes, wine, food and music festivals, Sunday brunch,  home decorating, travel and life.