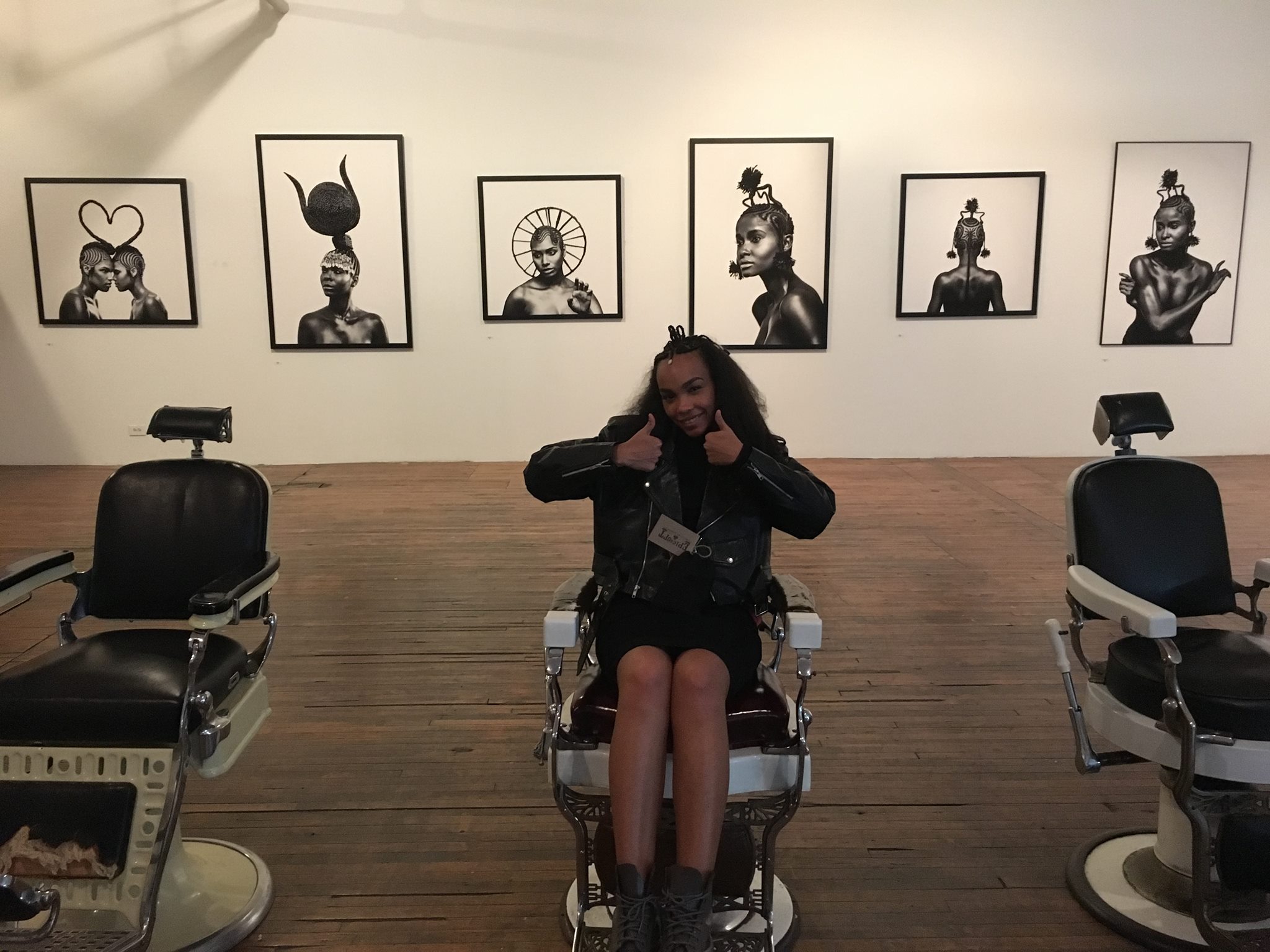 Hair is Art and Art is Hair.
Chicago Hair stylist Shani Crowe recognizes that hair can also be a celebration of heritage and so that is what she has done in her new exhibit sponsored by 3Arts , an organization that supports and promotes the arts.
The exhibit features 10 black and white images of black women with their hair in cornrows and braids in complex shapes and patterns. They resemble the ornate and fantastical creations seen on African queens in museums and history books.
"I really love the idea of making women that I know look regal, as regal as they are in real life," Crowe told Fusion in an exclusive about the project.
I loved this quote from the feature:
"Braiding is a sacred art in a lot of ways because it's so rich in tradition—a lot of times we don't really understand how much it means…I've always done hair and there were times when [braids] weren't really as popular and I didn't do them as much, but [now] all these white girls are coming out wearing cornrows. Someone asked me, "Do you do boxer braids?" and I was like, "You mean box braids? What the hell are boxer braids?" And she was like, "Those braids that Kim Kardashian wears." Kim Kardashian just has straight-back braids and they aren't even done that well, they looked pretty popped, and popped in Chicago is not a good thing. Because [braids] are coming out in pop culture and being exploited as a trend in the fashion scene, I think it's important for me to honor them, before there's a time when people don't even remember them as a traditional black art. Plenty of cultures do their own braid styling, but African braiding has its own very long chapter in the history of braiding. I felt charged to make them tangible in a way where I could create an icon that honors my experience with braiding, my love for my clients and a celebration of black feminine beauty coiffeur in my own words, in my own images outside of magazines."
The exhibit opened this month on April 8, 2016 and runs to the end of the month at 1932 S. Halstead Street in Chicago. Here are my faves: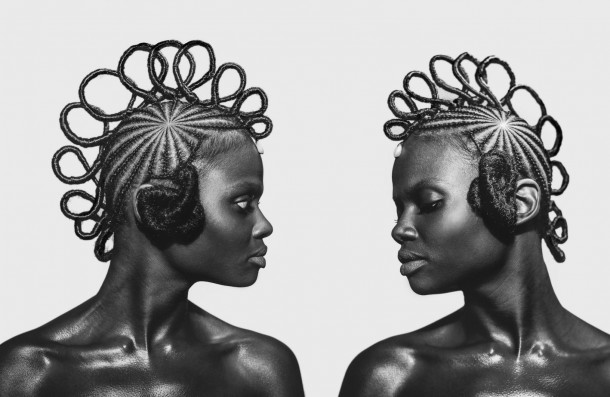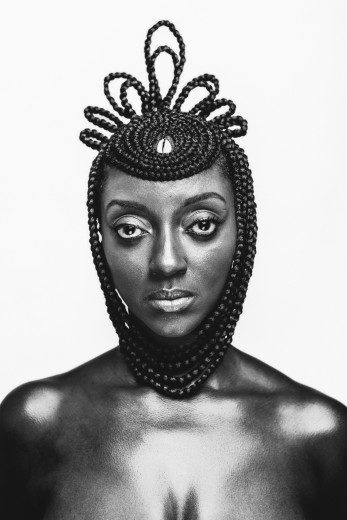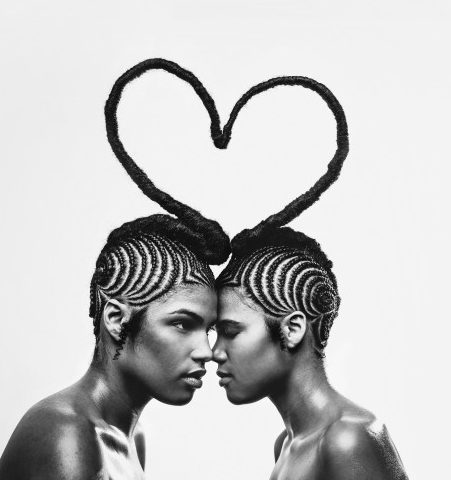 h/t SaintHeron and my Friend Monique!