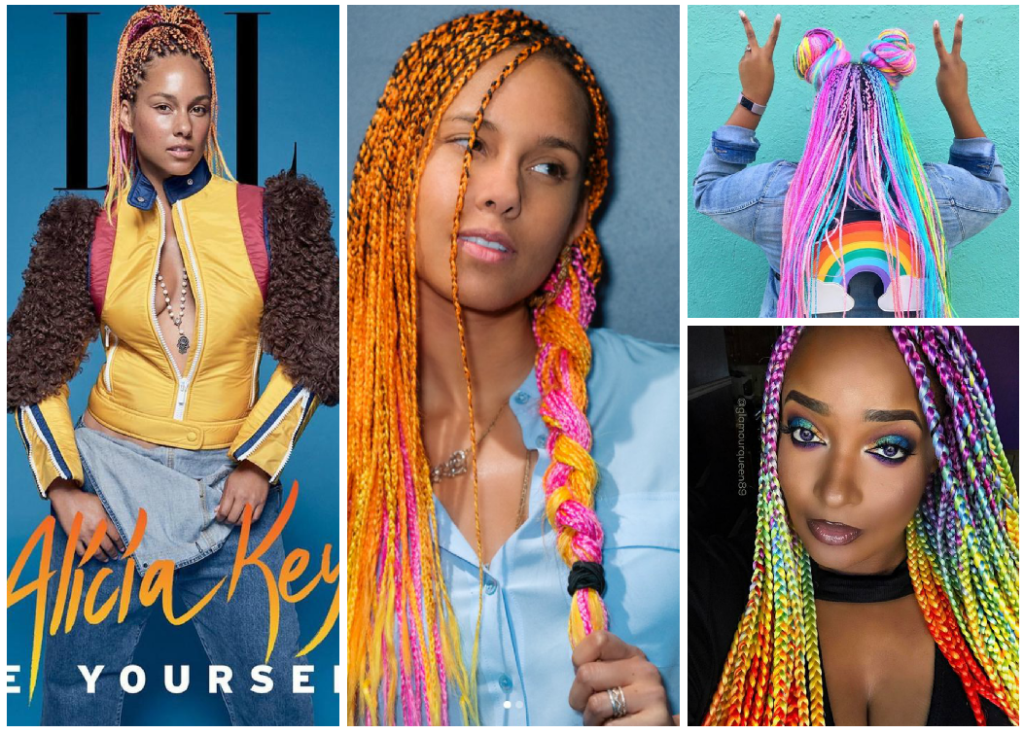 The mermaid, rainbow and unicorn hair trends that feature exotic hues like aquamarine, purple, pink and orange when fused into the individual hair braid culture is exciting.
I first saw Alicia Keys in Unicorn Braids on her Twitter page a few years back when she covered Elle Brasil. Then I saw that it was a trend but only on bold and free-spirited women like artist Esther Helfer (Glamourqueenn89 and Amina Mucciolo (StudioMucci)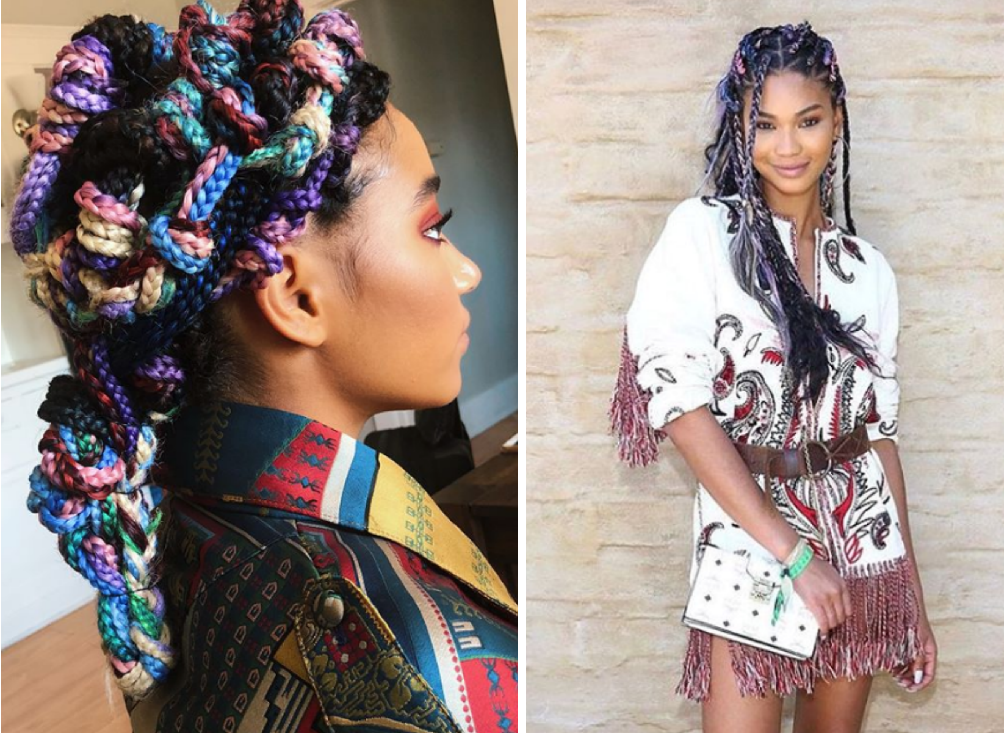 Around that time, a few A-listers like Amandla Stenberg and model Chanel Iman donned variations of the style, and it was a hit at Coachella.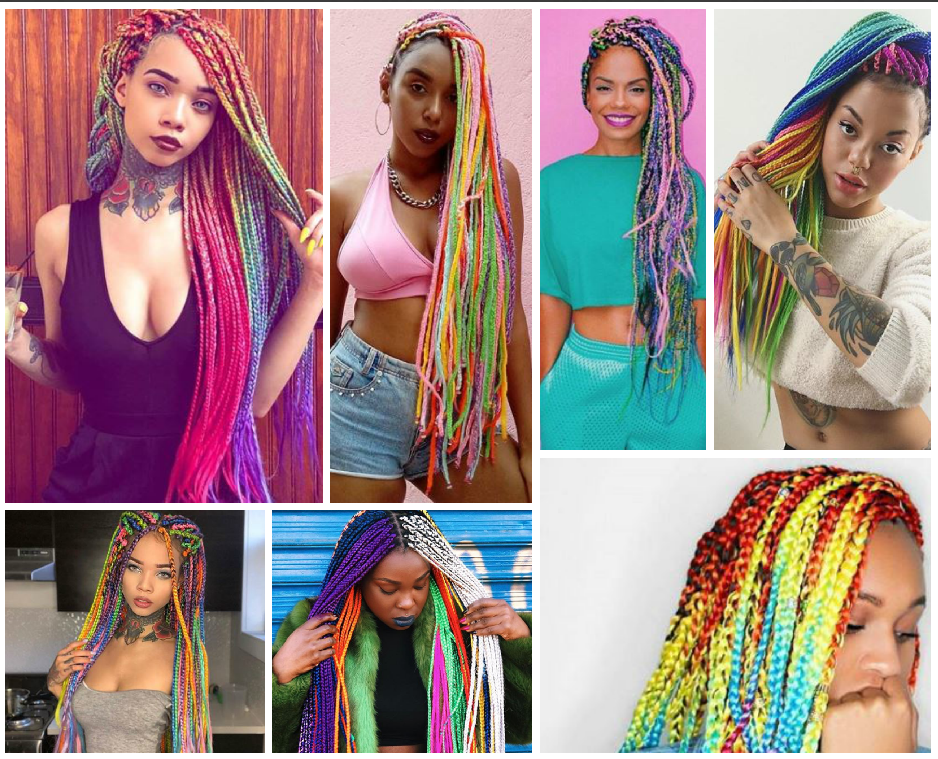 Recently, I saw my fave site Un-Ruly covered it as well featuring these awesome women.
IMAGES VIA, VIA, VIA, VIA, VIA, VIA, VIA, VIA,VIA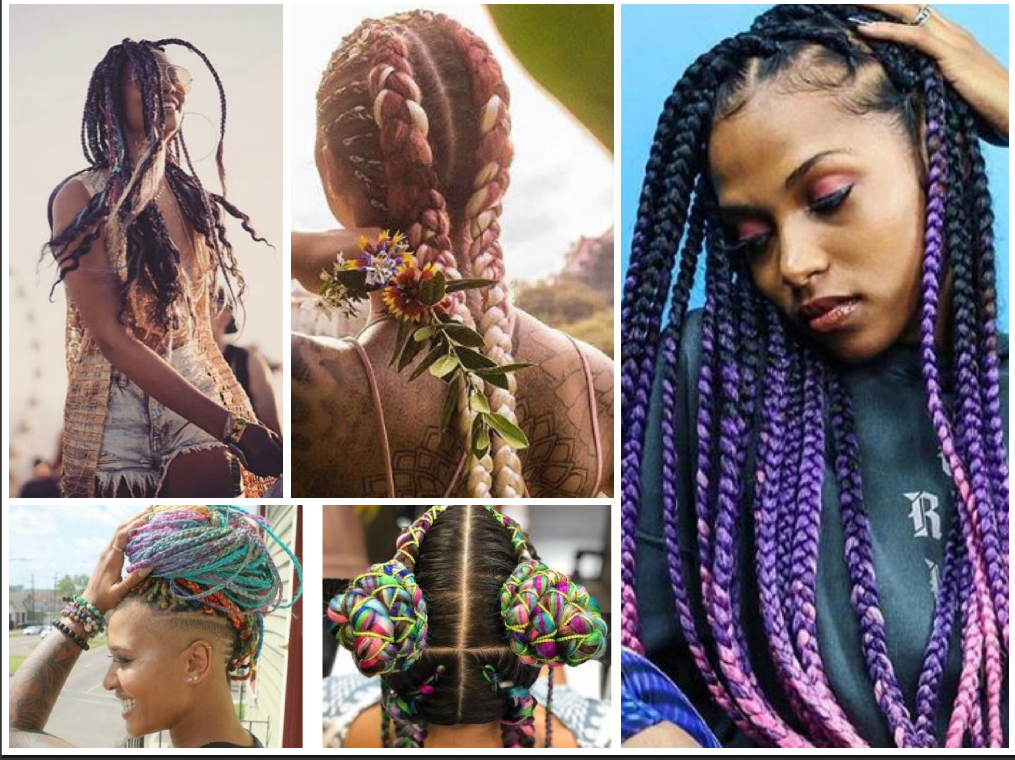 And if you have ever thought about trying this style but don't want to go all Brave, you can ease into it subtly as in this models above, Un-ruly profiles!
Though not as BIG as before, you can still spot the style on taste makers like Karly Loyce and Elle South Africa cover artist Sho Madjozi , YouTuber Kersti Pitre and others on the Gram once in awhile!
I love it! Would you try this style? Holler at me at JJBraids on Instagram, Facebook and Twitter!
I am a content creator, social media agency owner, former attorney and publicist, wife and mom. I love working in cafes, wine, food and music festivals, Sunday brunch,  home decorating, travel and life.