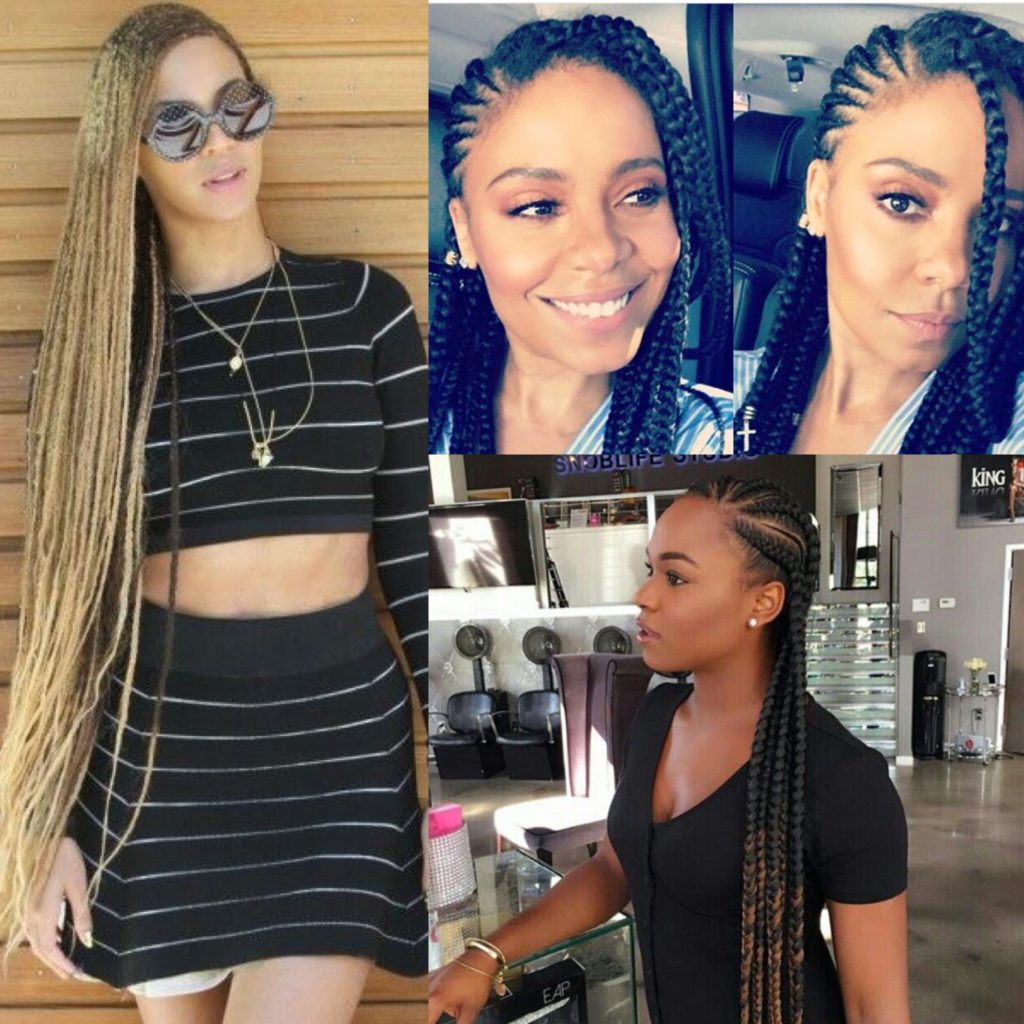 I went to a charity event in Baltimore in the Spring and I spied a lot of the socialites in he room wore one particular style that I loved: cornrows braided around to one side and all the way down to the waist!
Love it !
Ordinarily, I would think such a style is too youthful for a mature woman but they had me thinking hmmm….
More recently, I've seen many more people rocking that style.
My sister got her daughter, Yaz, hair in that style and she let me share the look with my readers.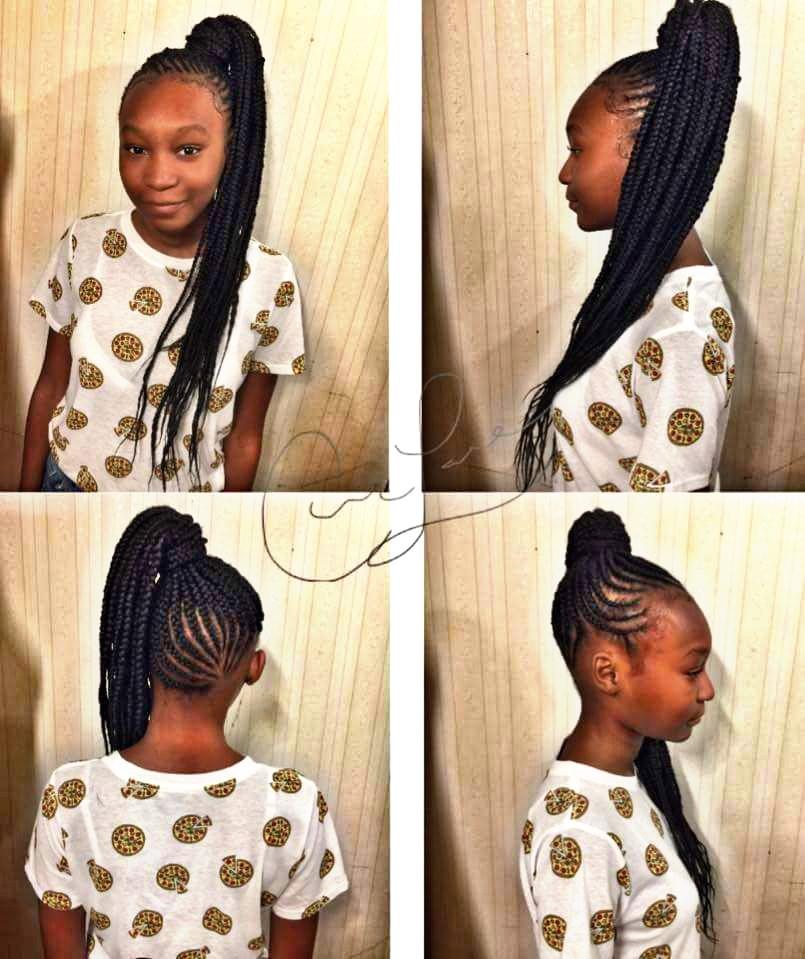 Isn't too cute!?!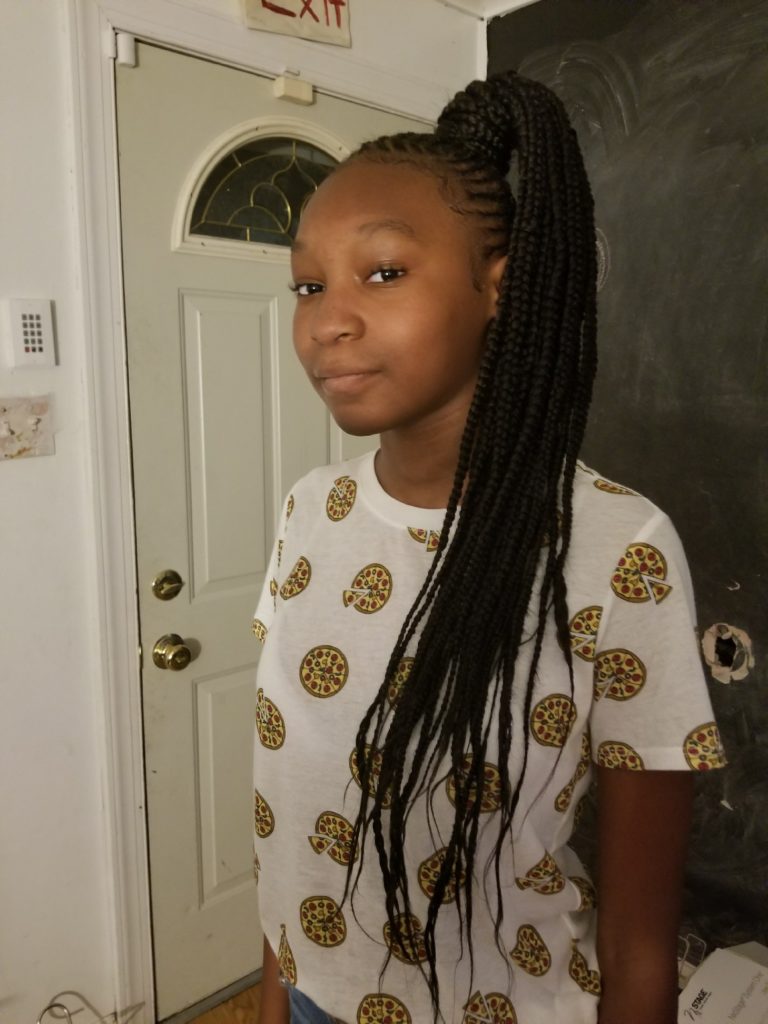 Even one of my Millenial cousins and also one of my go-to braid stylist, TuTu got hers done in this style!
Check it!!!