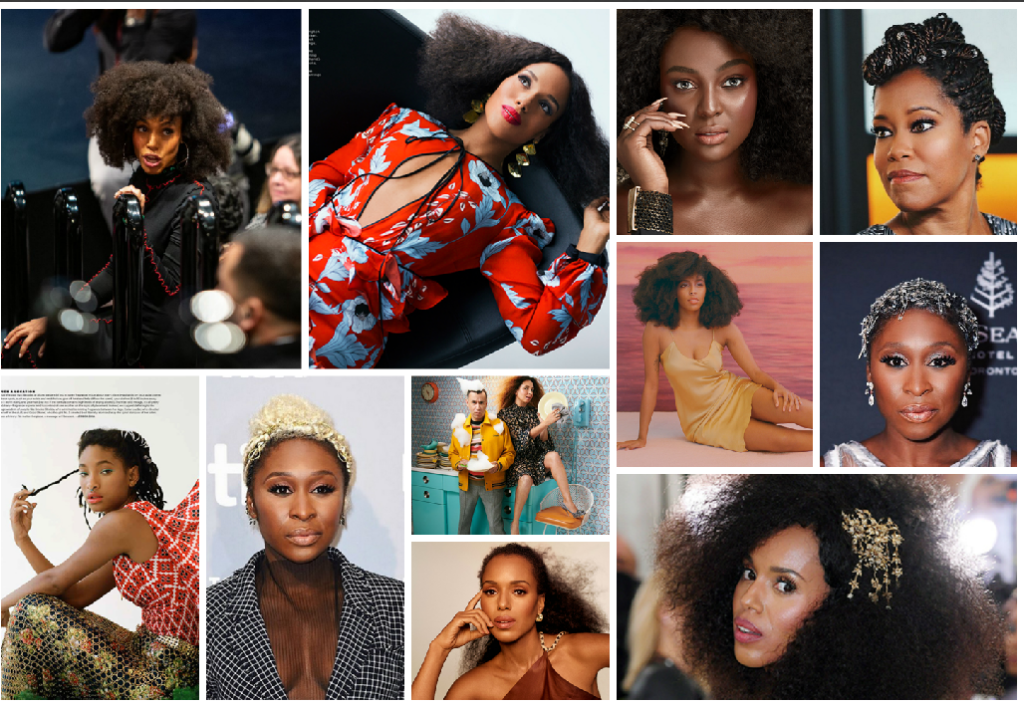 The Internet is abuzz talking about with the natural short curly hair that actress-director Kerry Washington wore to New York Fashion Week shows. A lot of people likened it to a look the Whitney Houston sported when she was alive.
The Scandal star's new more kinky textured styles can be accredited to her longtime stylist, celebrity hair maven Takisha Sturdivant-Drew.
.@KerryWashington's curls are giving us life! https://t.co/mBhIkwZfLR

— HollywoodLife (@HollywoodLife) February 14, 2019
Sturdivant-Drew is also responsible for the carefully coiffed, creative and sometimes avante garde hair styles worn by stars like Maya Rudolph, Willow Smith, Naturi Naughton, Amandla Sternberg, Gabrielle Union, Uzo Aduba, Daily Show correspondent and HBO's 2 Dope Queens podcast & TV host Jessica Williams, Mary J Blige, Yvonne Orji and even non-black stars like Vanessa Hudgens, Lucy Liu, Gina Torres and Mindy Kaling; having also worked with photographers like Annie Leibovitz and Marc Baptiste; and worked on projects like Oscar-nominated film Ray, Chris Rock's film I Think I Love My Wife and Spike Lee's film She Hate Me.
What Washington's recent evolution or recent hair trend and her 20-year veteran hairstylist show in these recent looks is that hair extensions do not have to be limited to just straight, wavy or fine grade.
Kerry Washington exudes style in baby blue mini skirt at Marc Jacobs NYFW show pic.twitter.com/ndpIfdogx5

— Sarawood (@Sarawoo60809198) February 14, 2019
They can be coarse, kinky, 4C, free, expressive and wild and "untamed" and be just as fabulous, approps if not not more daring and special for the red carpet (a knock to Wendy Williams, who I help heals well, who frequently states that black natural hair is not good enough for red carpets)
Anyway…I digress.
Bravo to Kerry Washington and Bravo to Takisha Sturdivant-Drew!!
I am a content creator, social media agency owner, former attorney and publicist, wife and mom. I love working in cafes, wine, food and music festivals, Sunday brunch,  home decorating, travel and life.