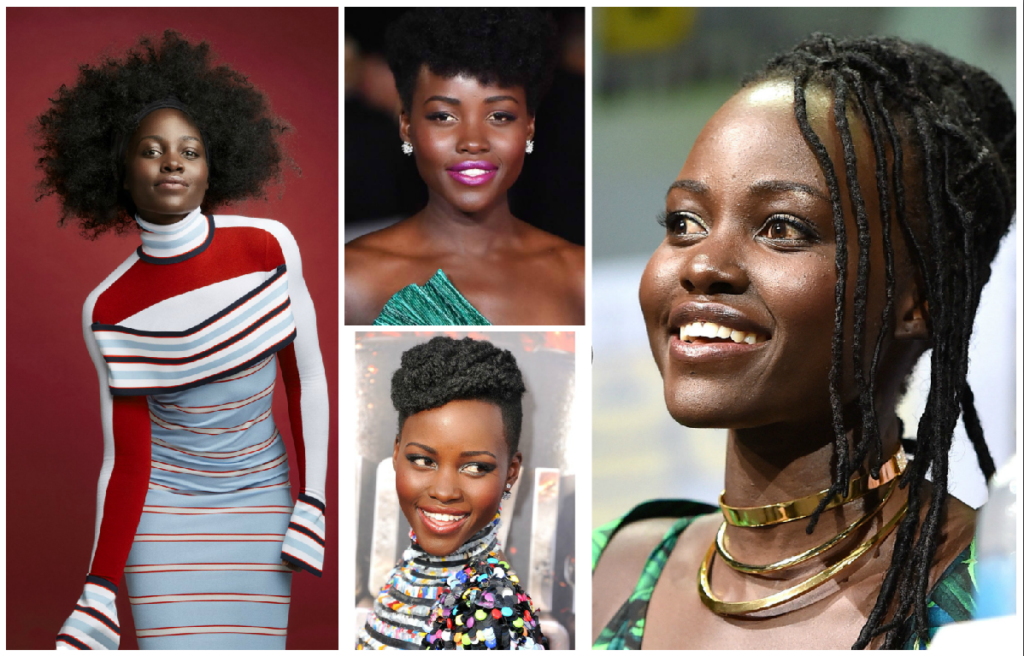 Lupita Nyong'o's stylist Vernon Francois  demonstrates how to style natural afro-textured hair in E!Online! I'm glad they (1) went with a stylist that is used to doing this texture of hair; and (2) used a model with said hair.
Thankfully, my friends at E! did not repeat the mistakes of other mainstream news outlets like TODAY show which had a stylist that completely set up a black model to look in one controversial segment last year; or Allure magazine  which published a feature that showed others without Afro-Texture hair how to "recreate" the look for themselves (all while knowing good and well it cannot really be done); and they could easily had given the modeling job to one of the many girls who don't get these types of gigs but who actually has this type of hair, naturally. I digress.
Francois also does Serena Williams', Uzo Aduba and other celebs' hair and appreciated him showing off his tips which included plugs for his own branded products! That's right. Make. Those. Coins. Honey.  lol
I am a content creator, social media agency owner, former attorney and publicist, wife and mom. I love working in cafes, wine, food and music festivals, Sunday brunch,  home decorating, travel and life.