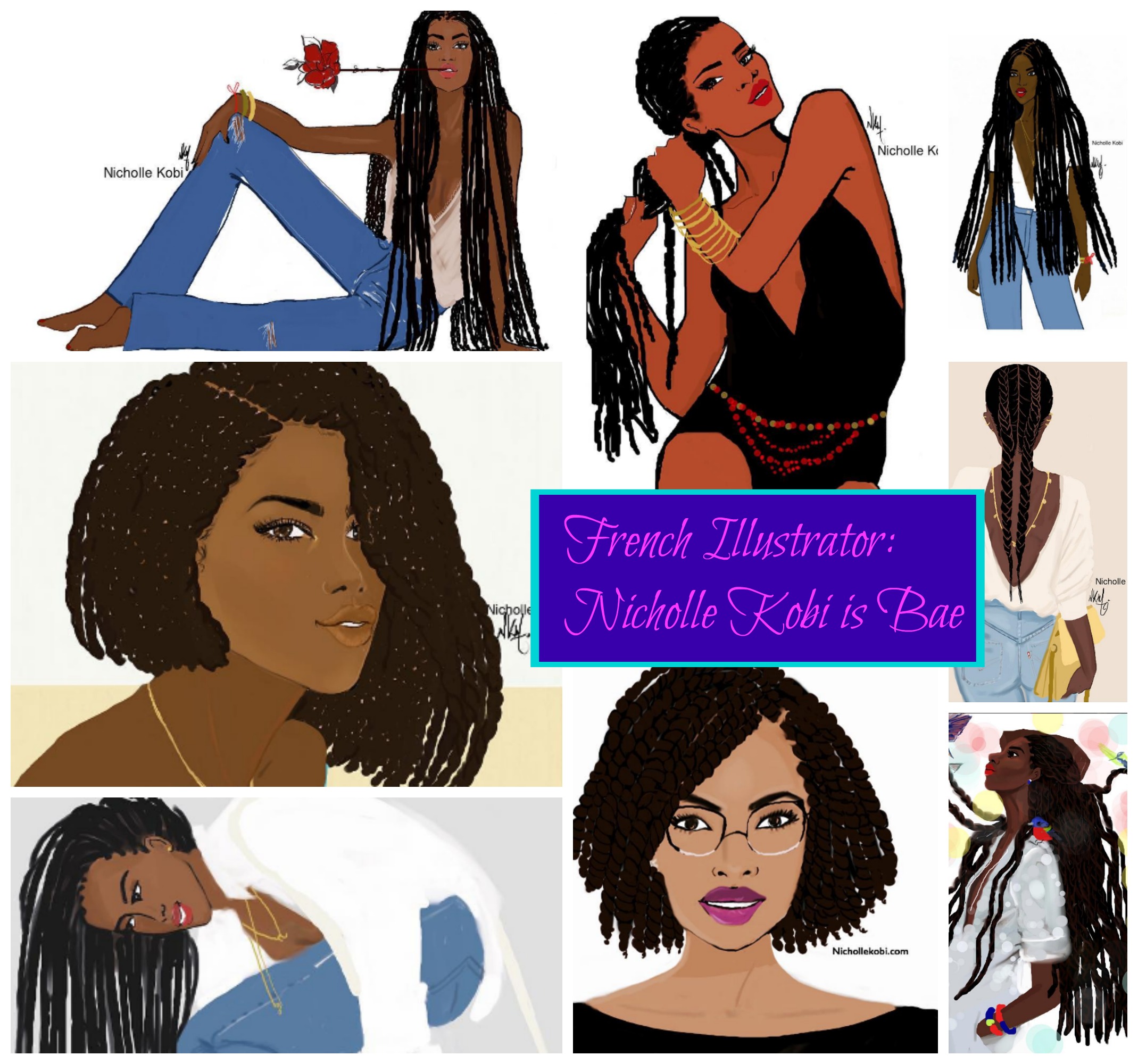 French illustrator
Nicholle Kobi
is the shiznit! And she has the receipts to prove it.
I am in a blogging group and yesterday, we discussed a Parisian-based illustrator who makes glorious colorful illustrations of black women and celebrates the variety of our complexions, hair texture and different shades and sizes of beauty. I love her work.
Please visit her Instagram page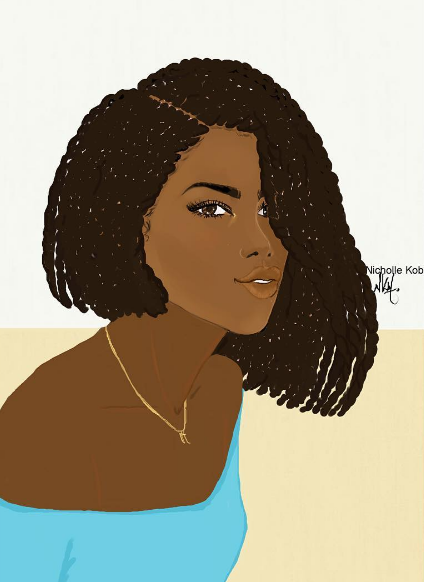 to see some of her amazing work and to follow her there!

I also discovered through scoping her Instagram page that she has a healthy amount of braided women in her collection. Here are my faves and you can learn more about acquiring prints or getting her to commission a work by going to her Etsy shop where she has loads of wonderful and uplifting products to celebrate us!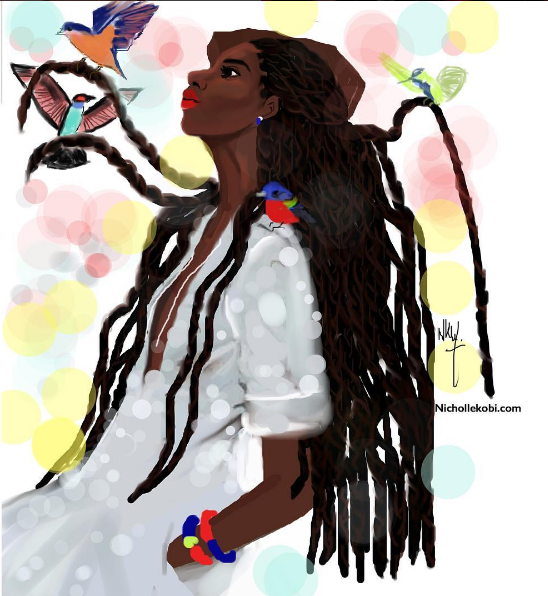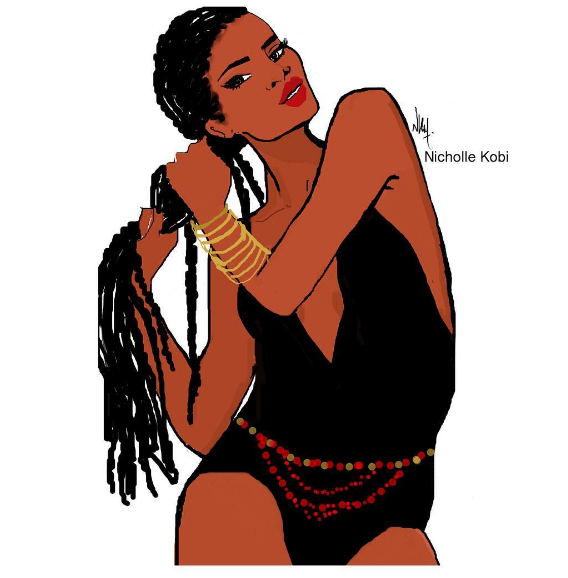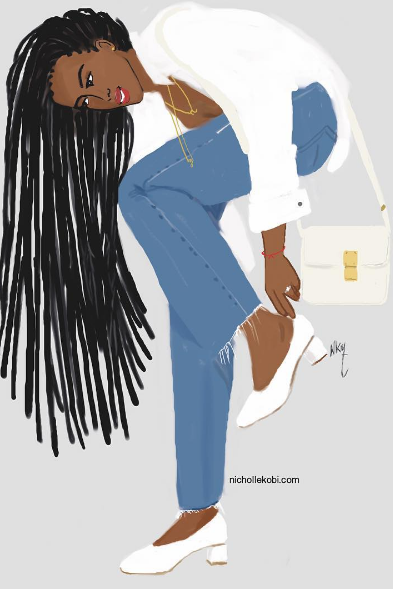 Nice! Going to be purchasing some of these soon!
Here is a little snippet from an interview of The artist: