Box braids hairstyles are one of the most popular African American protective styling choices. Summer lifts the percentage significantly due to the activities engaged during that season.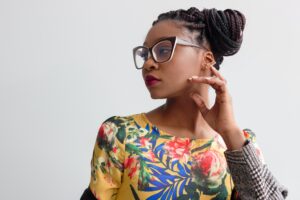 Sweating and other water events can take up way to much time when it comes to preparation for our thirsty roots during this season.
This is where the creative looks of box braids come in. The options of color, length and styles from this hair braiding method is a GOD send.
Learn How To Do Box Braids
The pictures below won't teach you how to box braid like a pro but they will inspire you. If you want some tips on how to start braiding like this check out this tutorial.
You won't be as fast as some of our African sisters in their shop but it's a good start…LOL.
If you don't have time to deal with your natural hair this braiding option is a wonderful solution.
You are able to rock a nice style and still keep those thirsty roots protected. Look good with less maintenance. You have to love that!
Some of these women look like a Nubian Goddess and others look like they could have been Janet Jackson in Poetic Justice. Beautiful women of color to say the least.