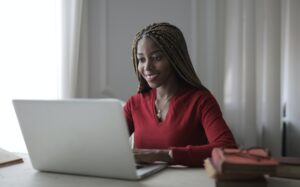 Braids and summer go together like picnics and Rosé, headbands and second- (or third-) day hair, glowing skin and vitamin C serums — we could go on and on. As the weather warms up and we start to explore new and creative ways to keep our hair off of the back of our necks (because sweat), braids are a great way to do it.
But you can only do a classic french braid or fishtail braid so many times before you get bored. Not to mention, if you have a trendy short haircut (which so many people do right now), it's nearly impossible to complete these braids on your hair — there just isn't enough to work with. Rather than having to pick and choose between your love for lobs and bob haircuts and being able to pull off a cute braid, you just need better hair tutorials — ones that are made for your hairstyle.
With that in mind, we rounded up braids that you can do on short hair all summer long ahead.